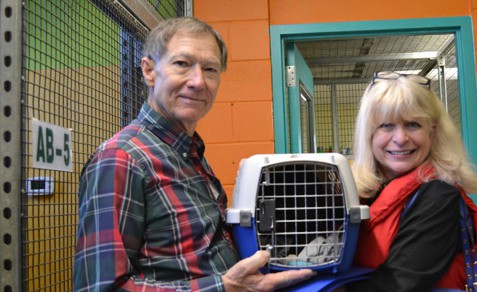 We're a family of four rescue cats, ones preceded by a long line of rescue cats who came to us both as shelter adoptions and as strays. Every one has been cherished for his or her own unique personality, and each cat has added so much to our lives. Our family would not be complete without them.
Every weekday, we feature an Adoptable Cat of the Day across our social media channels. In addition to our work here on CatTipper, we also write a weekly article for pet360 on the topic of pet adoption.
When you're ready to add to your furry family, we've got a whole library of articles on pet adoption:
Adopting Your Next Cat Series
Feral Cats
Celebrity Rescue News
Our entertainment editor, Grace Sydney, writes regularly on celebrity efforts to draw attention to rescue and animal welfare events. You'll find these posts in the News section.