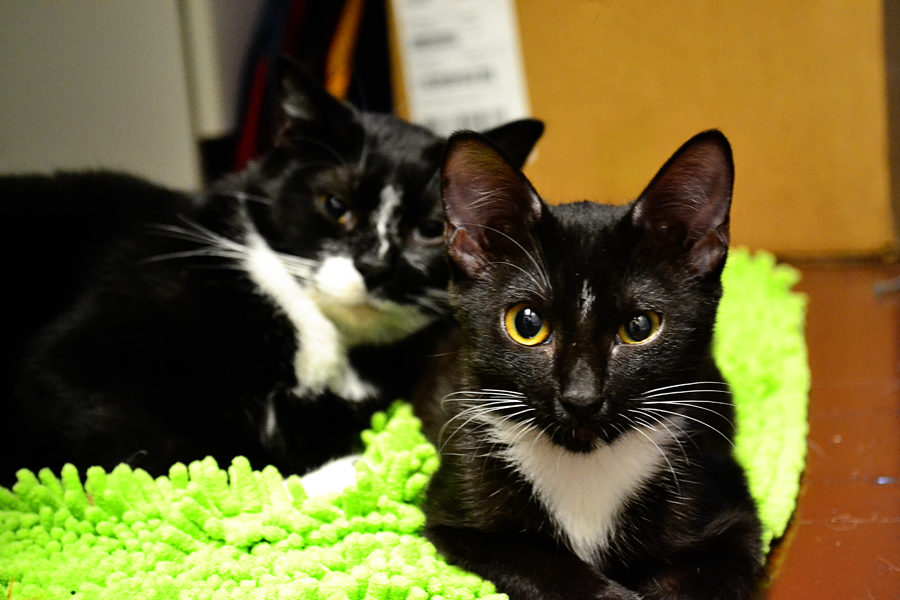 In yesterday's post, we told you about our new kitty's adoption from Austin Pets Alive. She was one of the shelter pets evacuated from Hurricane Harvey:
Well, today we have a name! Meet Jetty!
Originally Jetty's name was Sunday: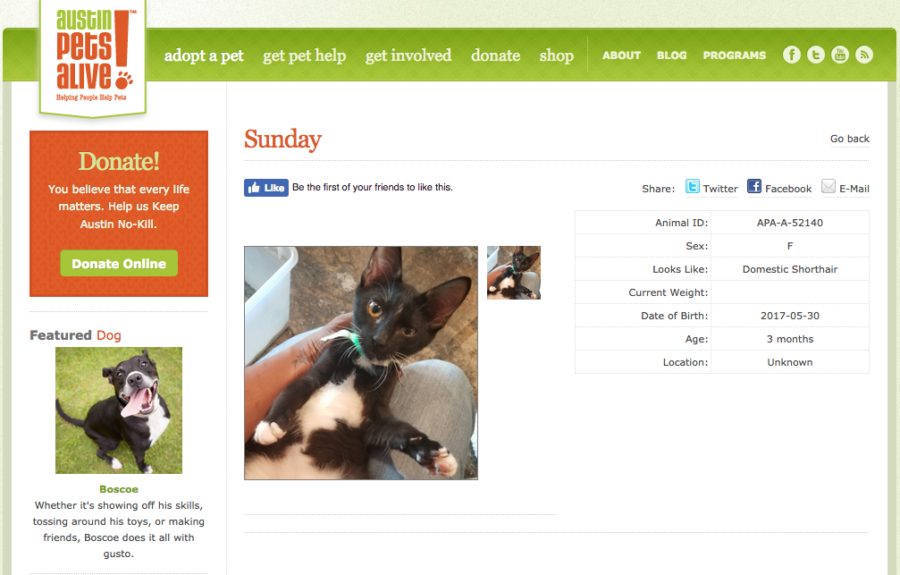 We've always changed our pets' names after adoption (except Yoda…because he really did remind us of Master Yoda)…so we started thinking…
We settled on Jetty because the jetty in Port Aransas is always one of our favorite beach getaways. We sit by the jetty and watch the ships coming into the ship channel (usually escorted by wild dolphins) and the bird life…
The jetty plays such a prominent role in Port Aransas that it's even the name of the newspaper in this town of just 4,000 residents:

Since we're doing a fundraiser for the Port Aransas City Shelter this weekend, and since she was evacuated from a coastal area shelter, it seemed very fitting to name our new kitty after a site so impacted by Hurricane Harvey. We made our decision.
Then last night I got curious about the origin of the term "jet black" since Jetty's fur is, well, jet black. I did some searching, and it seems that the term was first used in Victorian England when Queen Victoria declared that only jet jewelry be worn at court for the year following Albert's death. For the remainder of her life, Queen Victoria was seen wearing jet jewelry.
And from what city shelter was Jetty evacuated? Victoria, Texas.
As we end this sad week of Ochi's passing and the hurricane tragedy that has unfolded across our home state, Queen Victoria's reminder seems fitting that, even in times of sorrow, it's important to recognize and celebrate beauty with jewelry–or, in our case, with Jetty.