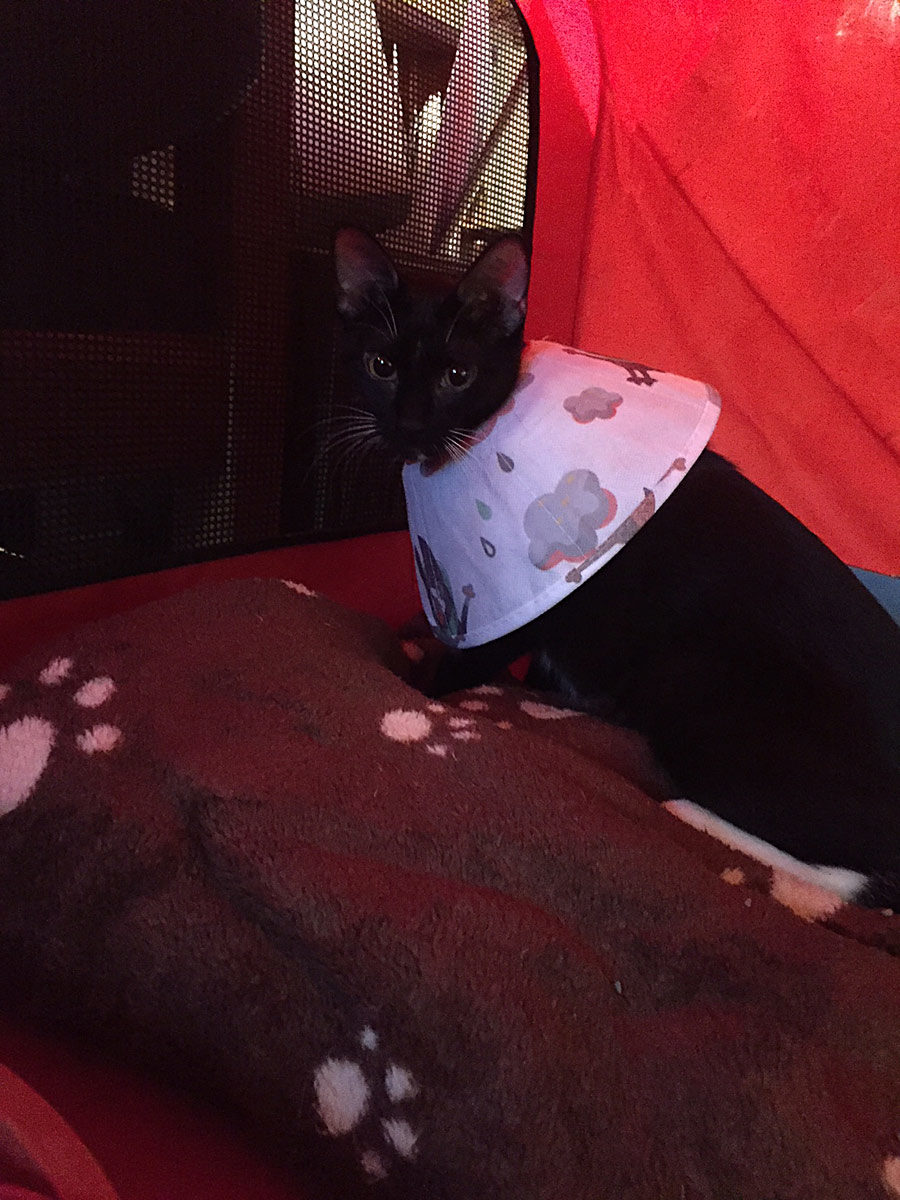 This week has been a little quiet here; on Monday morning, Jetty had her spay surgery!
She's doing great and returned home Monday afternoon. Monday she was still groggy, so she didn't mind the cone (which is a nice soft one that flips back for eating) or the dog crate we have set up for her in the living room.
Lucky camped out all night right beside her crate, which is large enough for a small litterbox, her favorite blanket, water and food. I slept on the couch right beside her crate, checking on her through the night.
You may recognize the pop-up crate from our stay at La Quinta when we evacuated for Hurricane Harvey. Since then, we've had it folded flat in our barn but it popped right back into action on Monday. (Someone asked me during our evacuation where we got the crate; we bought it at Walmart several years ago, along with a smaller version which has been nice to put Jetty in for a few minutes when we clean out her litterbox and straighten up her bedding.)
Today has been a little more challenging with Jetty; she's now feeling like her old self and is getting a little restless. I was able to take her in my office for a few hours today, working from the floor and making sure she couldn't jump on anything.
Jetty's got 10 days of very restricted activity in all but she's being a real champ–and Lucky's happy to stay right with her as she heals.