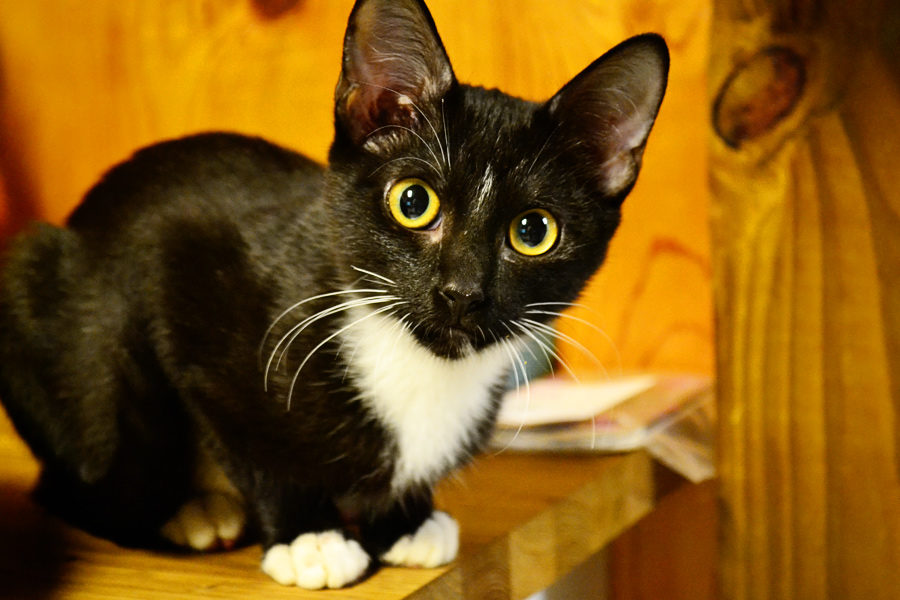 We've got a new, three-month-old kitten!
Yesterday we went down to Austin Pets Alive's Town Lake shelter–from which we adopted Lucky and Ochi–to donate and to see their adoptables. We weren't sure we were quite ready to adopt so soon after Ochi's passing but right now there are so, so many animals needing homes in the wake of Hurricane Harvey. Austin Pets Alive alone will have transported over 1,000 animals by this weekend from animal shelters evacuated from the floodwaters in Houston and from the hurricane devastation along the Gulf Coast.
The Town Lake cattery didn't have any kittens as most were in foster homes–and, honestly, we just couldn't face the heartache of going to the Ringworm Ward from which we'd adopted Ochi last year. And so we went to Austin Pets Alive's Tarrytown cattery, a satellite shelter that had cuties evacuated from the storm.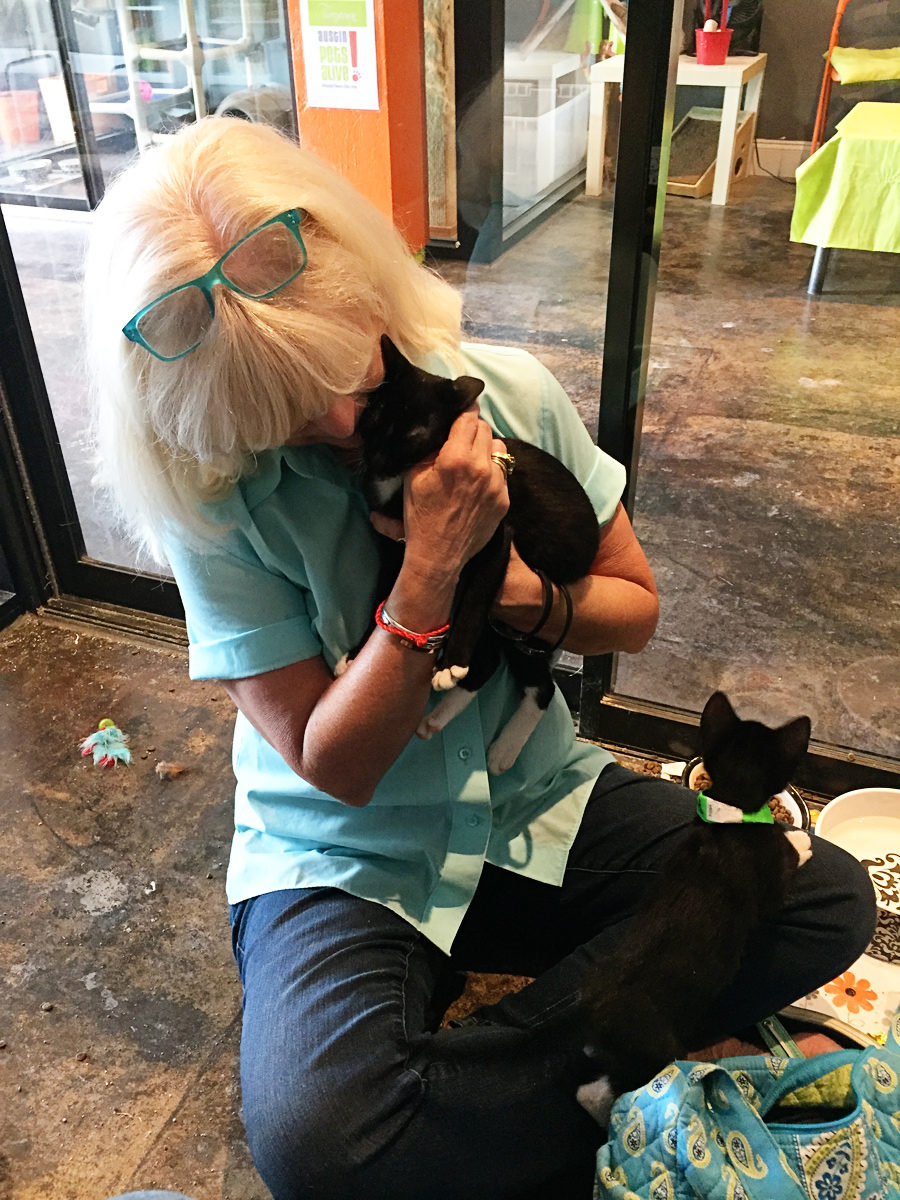 We were looking for a female kitten between three and four months old, an age we felt would adjust well to our dogs. The shelter had some super cute one-month-old kittens but we decided they were just a little small for our gentle but large dogs. But one three-month-old girl caught our eye…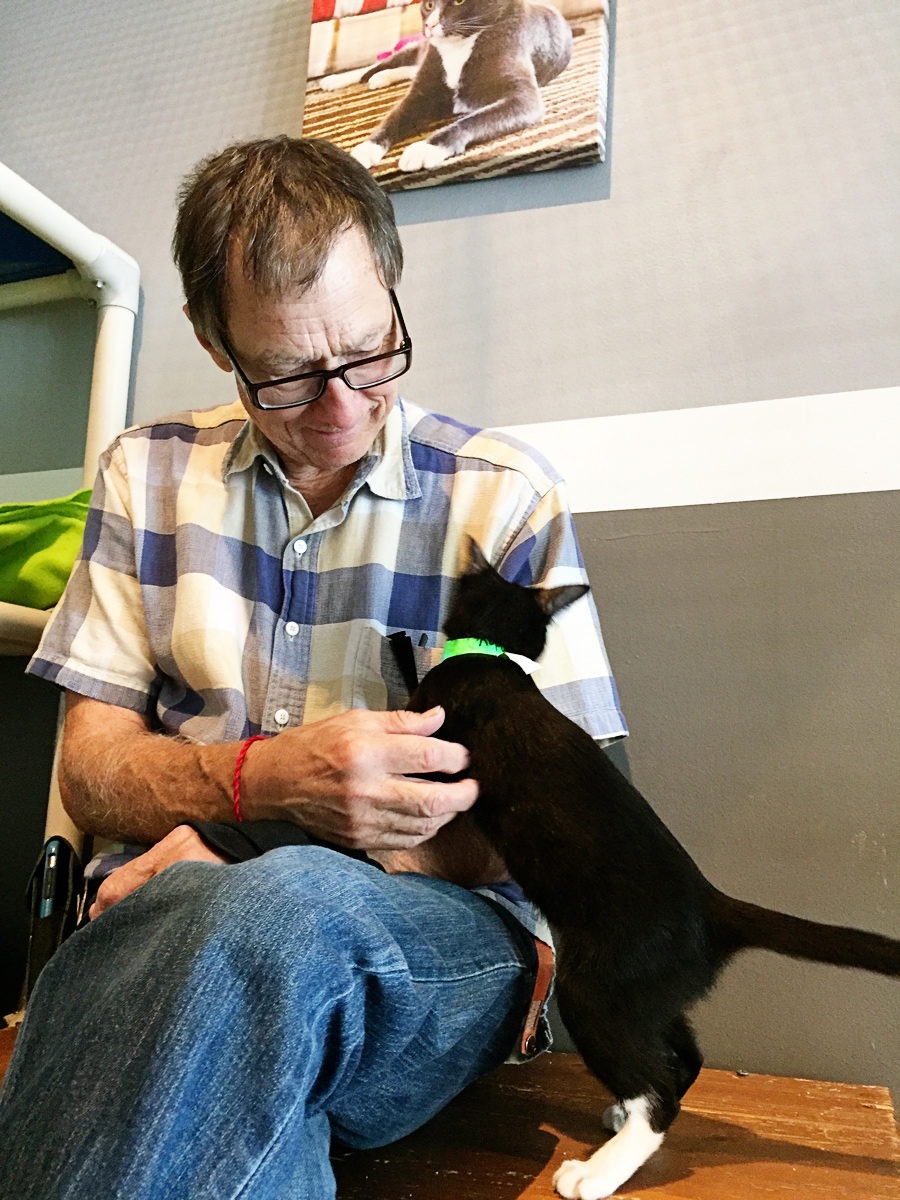 She's outgoing and energetic–and Lucky is already in love with her and sits right by her side. I'll be bringing you more about her this week–including her name as soon as we make a decision!!
The destruction across Texas is overwhelming. So many people are working around the clock to help people and animals get to safety and get back into homes. Thank you to Austin Pets Alive for evacuating our little girl. As in "The Starfish Story," it made all the difference to this one.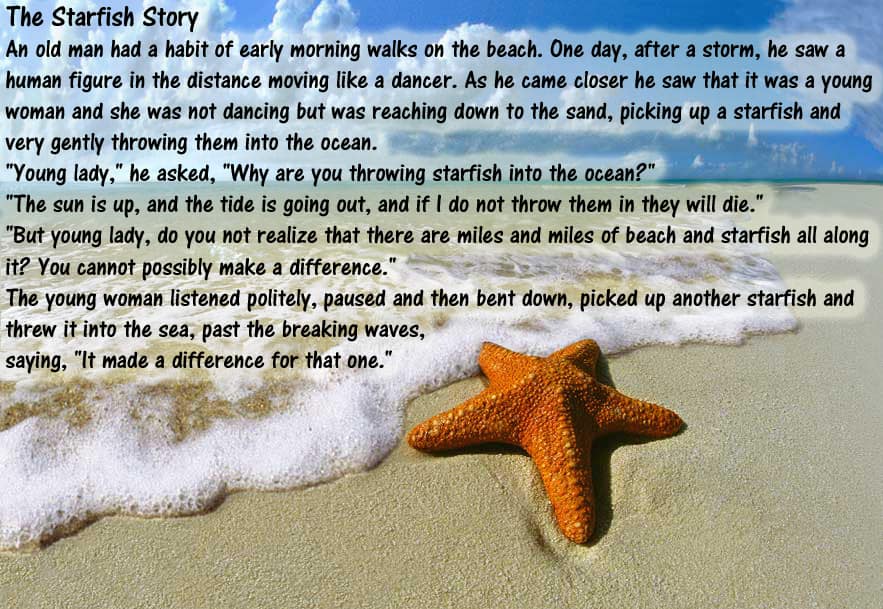 Help the Port Aransas Shelter
Like the Starfish Story, it's hard to know where to help because so many need help right now. We decided to help one of the smallest shelters that are strugging right now–the City of Port Aransas Animal Shelter in one of our favorite beach destinations. All the animals were safely evacuated to Austin Pets Alive as well as to San Antonio shelters in advance of the storm Now the shelter needs to house injured and lost animals in this community of just over 4,000 residents that was extensively damaged.
Through Labor Day, 100 percent of the proceeds from every PawZaar sale will go to help the City of Port Aransas Animal Shelter! Let's help this small town get back on its paws once again!
Use coupon code LABORDAY20 to save 20 percent on your purchase (and get free US shipping)–and all proceeds will go to help the Port Aransas Animal Shelter!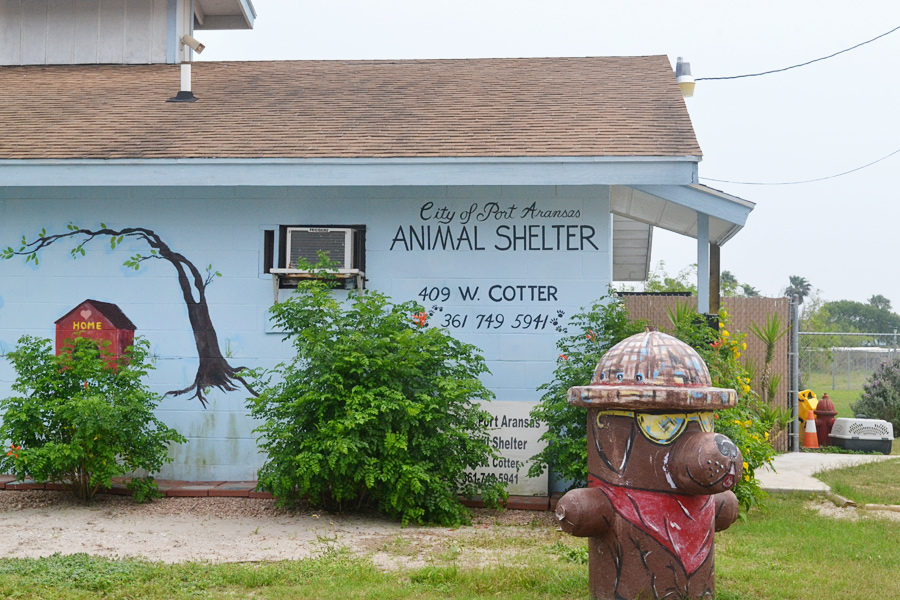 Starfish Story graphic via http://www.prm.nau.edu/prm205/starfish-story.htm