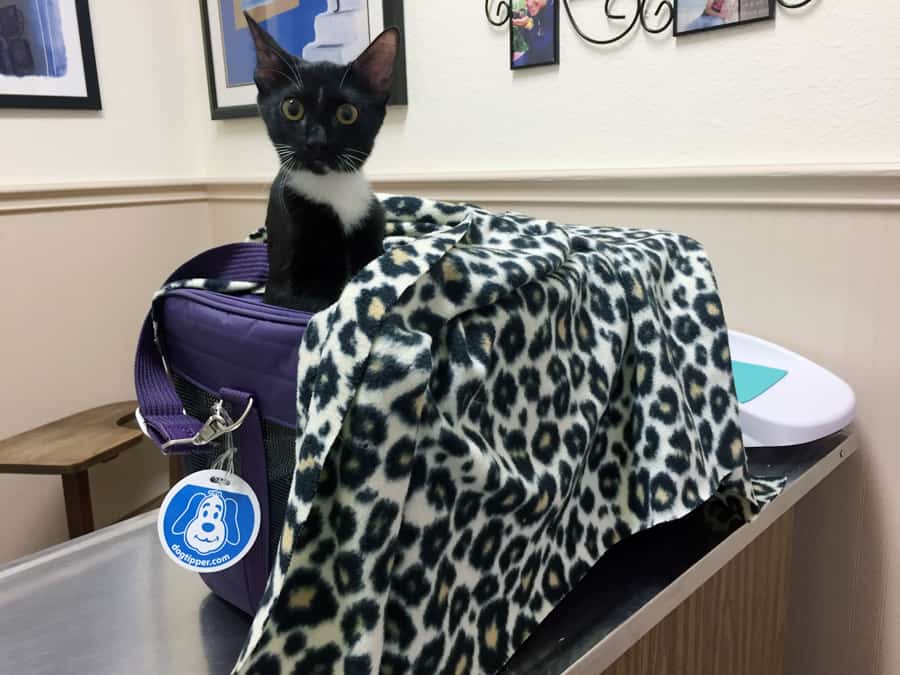 Yesterday we headed in for the next round of Jetty's kitten shots, a visit that went much smoother than her first time at our vet's office (a time when she bounced around the room, tried to land on the one-inch chair railing, and wound up landing on our vet's HEAD.) Now that she's got this vet visit thing all figured out–and knows she'll be headed home as her next stop–she took to the carrier like a pro.
When we walked out of the vet hospital, though, we were faced with rain–Jetty's first rainstorm since Hurricane Harvey flooded her hometown of Victoria. We don't know her exact history but, judging from the many fire ant bites she had when she made it to Austin Pets Alive, we're guessing that Victoria animal control rescued her directly from the flood waters, as they did many stray animals.
I wasn't sure how Jetty would react to the sound of heavy rain, which is the remnant of Tropical Storm Pilar which hit Mazatlan a few days ago, eventually traveling across Mexico and into Texas. The rain continued all afternoon and evening…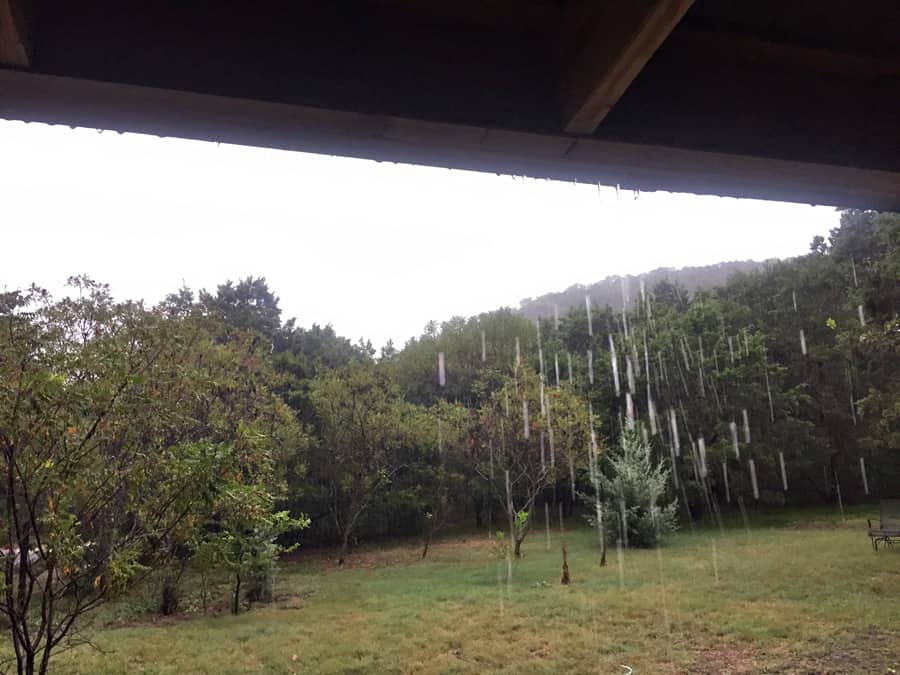 And Jetty? She just cuddled up with her favorite pillow and never seemed to notice the rain. I'm happy to say that her sweet dreams seemed devoid of any Harvey memories.