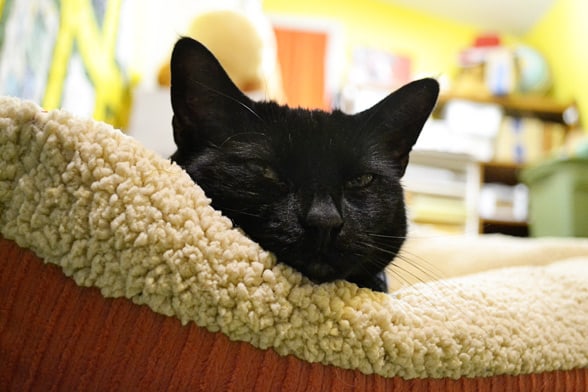 It's hard to believe, but today is Inca's 11th birthday (actually Gotcha Day)! On this day, we adopted her from what is now Texas Humane Heroes. Inca was about six months old (with a fresh spay haircut!) when she arrived at our home.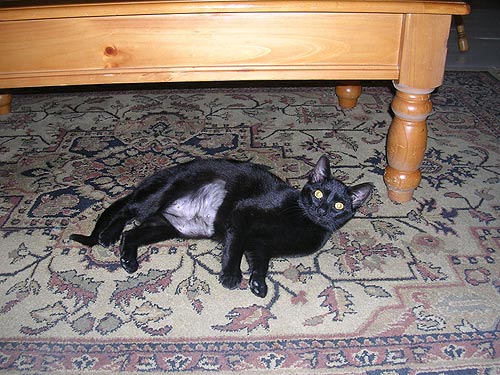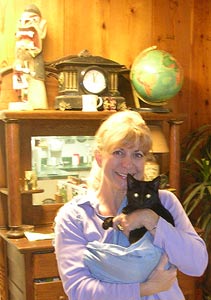 Inca quickly took to all her fellow furry family members, both feline and canine. Today she loves to groom Lucky and Jetty, and her big dog sisters as well…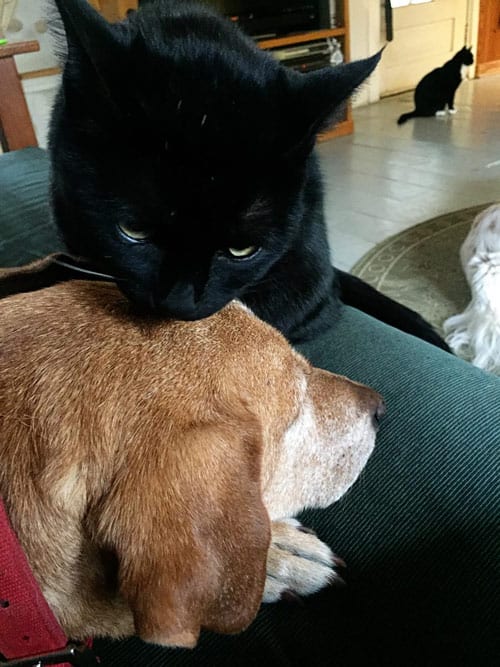 Inca loves to sit with me while I work (she's purring in my lap right now), and really is the "mother cat" to our whole gang. Her eyes are just as golden as they were when she arrived, golden eyes that inspired us to name her Inca. (See "how Inca got her name.")
You may not see Inca here as much on CatTipper as you do Lucky and Jetty; she is very shy about having her photo taken (unlike her younger brother and sister!) Nonetheless, she's one of the first to "volunteer" for product testing, happy to test out the latest pet bed or cat toy.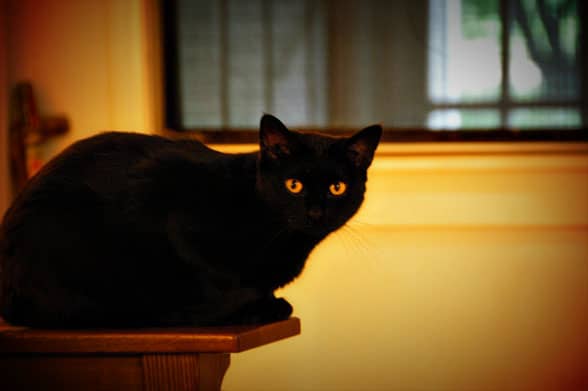 Tonight we'll have a birthday celebration for our special girl, beautiful Inca!