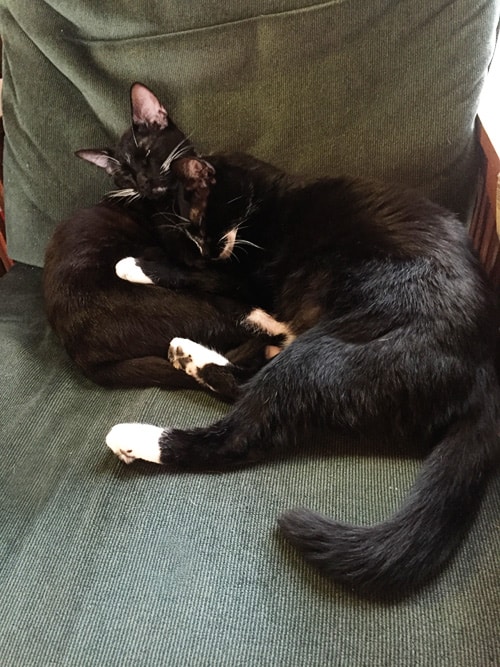 Brr…we are off to a COLD start for 2018!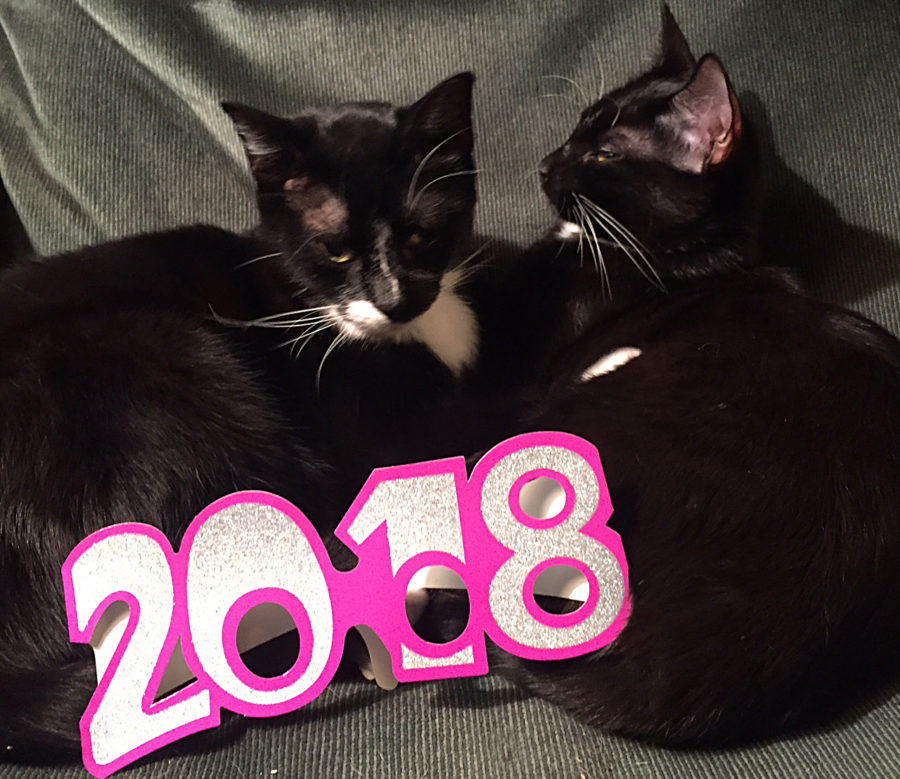 Temperatures here stayed below freezing for over 60 hours, a long time by our standards. We've now had water dripping from the faucets and tubs since New Year's Eve in an effort to keep the pipes from freezing.
But Jetty and Lucky have found the secret to staying warm, even when there's no sunshine streaming in the windows…snuggling. When they're not chasing each other through the house, these two spend their day cuddled up in their favorite chair.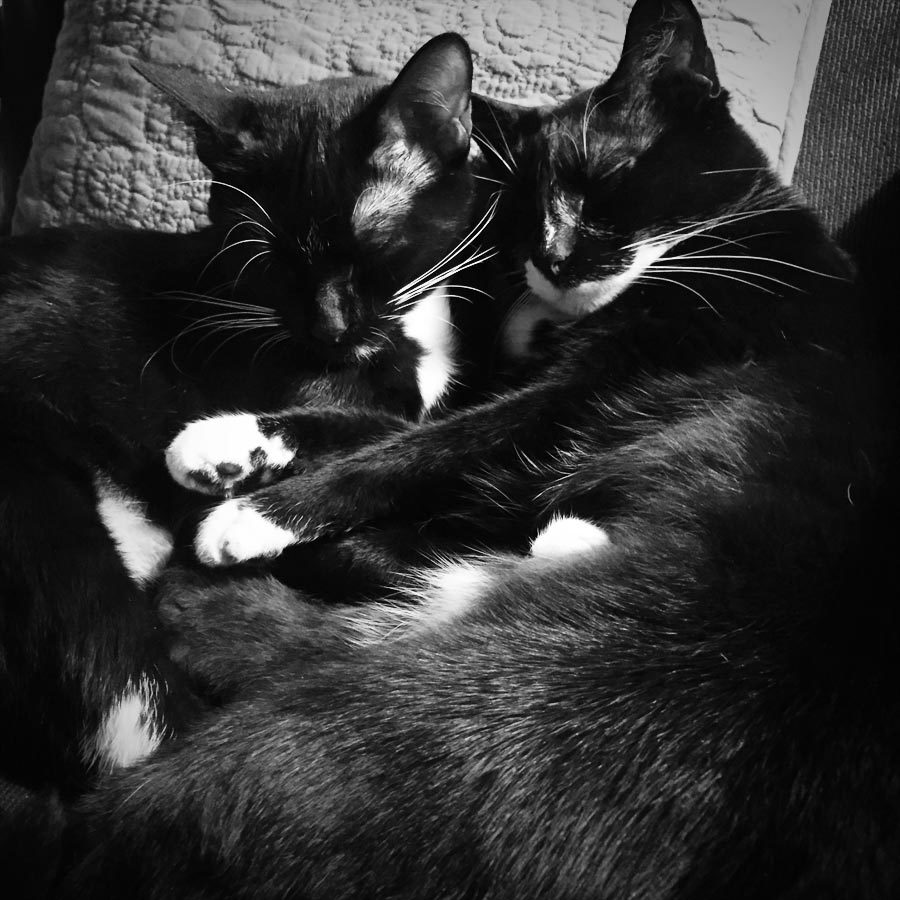 They're blissfully unaware of how very cold it is outside, so cold that along our dog walking route we see the "blooming" Frostweed, whose liquid stem freezes and "blooms" into a beautiful ice display: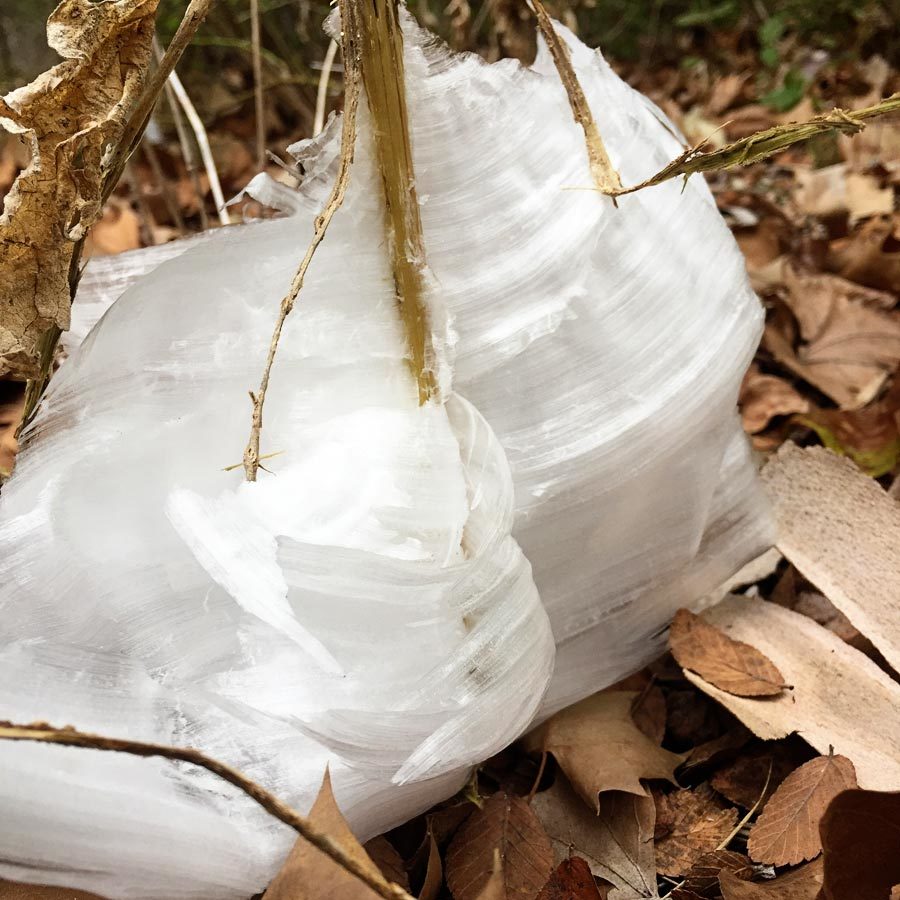 And as for Inca, she's staying plenty warm as well, cuddled up on the couch with Irie: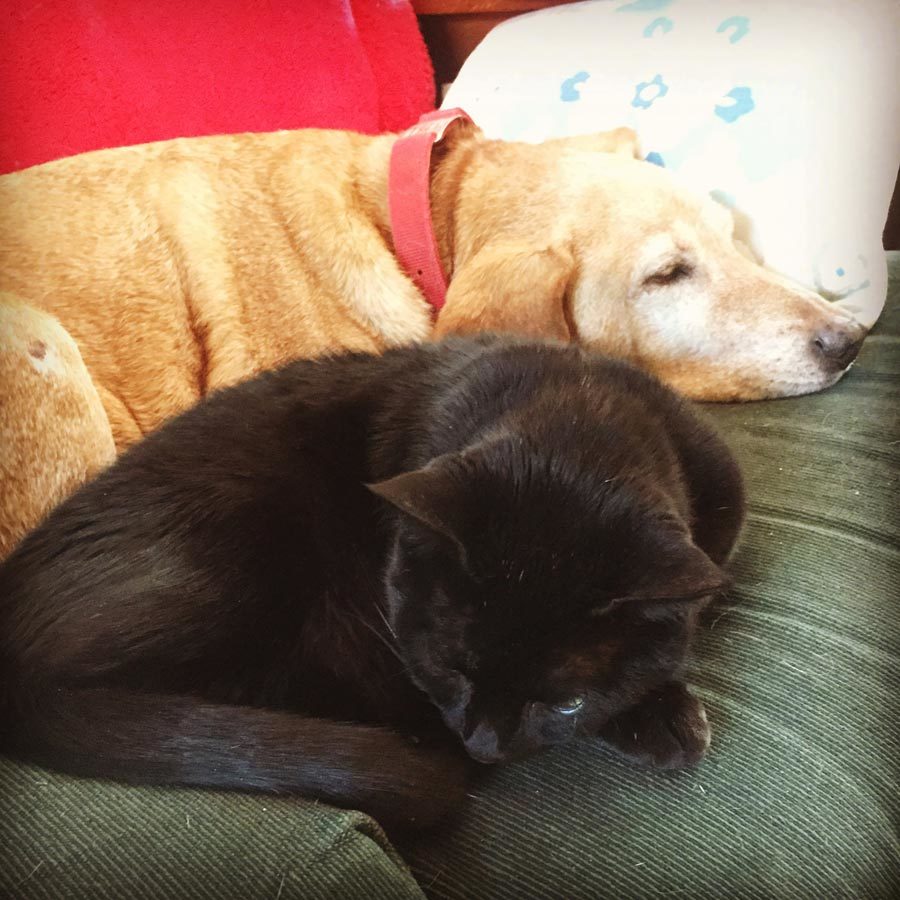 …unless she's busy grooming Irie: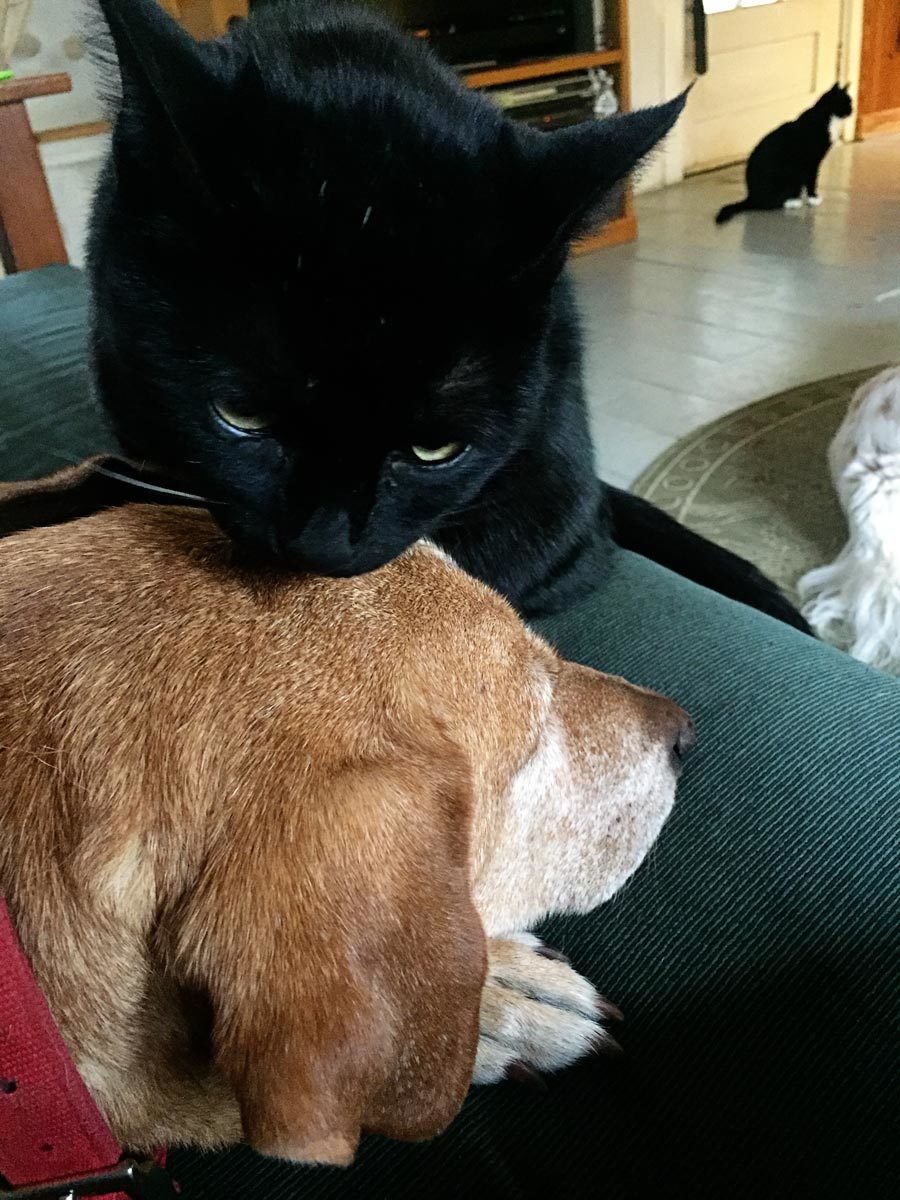 Stay warm, everyone!