We are so excited to announce Holiday Pet Expo in Dallas, coming up on December 1. Along with PrestonSpeaks.com, we'll be serving as Official Blog Ambassadors for this Amazing Pet Expo as well as all the shows coming up in 2013!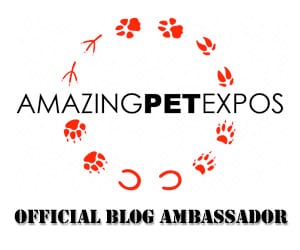 The Dallas show is going to be a great way to kick off this new ambassadorship; like the other Amazing shows, they're expecting 10,000-12,000 visitors! Along with Rachel from Preston Speaks, I'll also be speaking on the main stage about ways to save money on your pet's care; Rachel will also be talking about ways to save money when you travel with your pets. We'll be speaking at 3:45! Please come by and watch us speak or, if you're at the Expo at another time, please drop by our booth and say hi!!
The Expo–which invites you to bring your pet–includes a full day of speakers, demonstrations and more including:
Adoption opportunities!
Low-cost vaccinations, microchipping, heartworm and flea preventatives
Free Nail Trims
Photos with Santa
Agility Demonstrations
and more!
When: 10am-6pm, Dec. 1, 2012
Where: Automobile Building in Fair Park, 1200 S. 2nd Ave., Dallas [directions]

Cost: free!
For More Information: