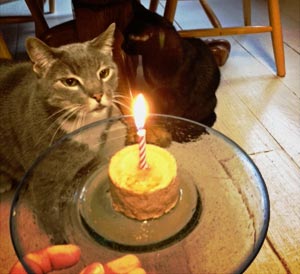 Does your cat have a March birthday or gotcha day? If so, please be sure to enroll your cat in our Birthday Club! Some photos will be featured as Cat of the Day and all cats will appear in the March birthday video…and one lucky cat will win a birthday toy!
If your cat's birthday was in February, please be sure to submit his or her photo no later than Friday at 5pm CT when we'll create the February birthday video (combined with the January birthday video) and announce the winner!
To enter your cat's photo, please visit our Birthday Club page!