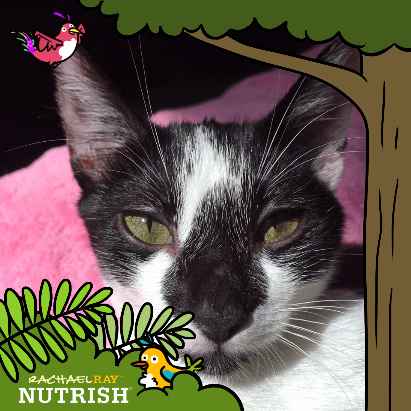 We have a great new giveaway to share from Nutrish, one of our CatTipper sponsors! You've heard me mention how much Ochi LOVES watching the birds from our catio–she's like a little lion in her own private jungle out there!
🐦
🐈 Now you can "Jungle-fy" a photo of your cat, and share it to enter for a chance to win $300, Nutrish for Cats food, cat scratchers, toys and more! Jungle-fy your cat's photo here to enter: https://nutrish.com/junglefy-your-cat
And on the subject of giveaways, you'll find additional giveaways in this week's Fido + Fluffy's Freebie Friday, the weekly blog hop that we co-host with To Dog With Love and DogTipper. Featuring giveaways for pets and pet lovers, this blog hop welcomes bloggers with pet-related giveaways.
Please link directly to your giveaway, not to your home page. (PLEASE don't link to non-giveaway posts.) We post a new blog hop every Thursday afternoon at 4pm ET.
Disclaimer: Each giveaway has its own entry rules. CatTipper, To Dog With Love, and DogTipper assume no responsibility for the legality of the rules governing the listings on other sites and giveaways that are posted here. We simply provide this forum as a gathering place for pet product giveaways to be offered. Fulfillment of each giveaway is done by the blog conducting the giveaway, not by the hosts of this giveaway hop; please contact the giveaway host with any questions regarding a giveaway or giveaway prize.