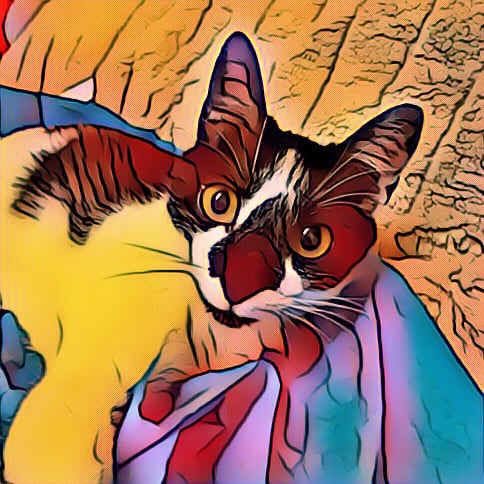 Ochi has a surprise for you!
Psst…it's almost time to announce a new Twitter party! We're hard at work putting on the finishing touches to a Twitter party announcement with nearly $700 in great prizes from Nutrish and PawZaar–and we want YOU to know about it first!
Please watch CatTipper for an RSVP post within the next 24 hours; as always, you can RSVP and be entered for a pre-party prize, even if you can't attend the party! At the party, we'll be handing out prizes every 10 minutes for cats and cat lovers!
In the meantime it's time for another Fido + Fluffy's Freebie Friday blog hop that we co-host with To Dog With Love and DogTipper. As always, you'll find getaways for pets and pet lovers. Bloggers: if you're hosting any pet-themed giveaways, please link up! Please link directly to your giveaway, not to your home page. (PLEASE don't link to non-giveaway posts.) We post a new blog hop every Thursday afternoon at 4pm ET. Good luck!
Disclaimer: Each giveaway has its own entry rules. CatTipper, To Dog With Love, and DogTipper assume no responsibility for the legality of the rules governing the listings on other sites and giveaways that are posted here. We simply provide this forum as a gathering place for pet product giveaways to be offered. Fulfillment of each giveaway is done by the blog conducting the giveaway, not by the hosts of this giveaway hop; please contact the giveaway host with any questions regarding a giveaway or giveaway prize.