A few years ago at just about this time of year, a stray cat arrived at our neighbor's house–a cat who was very, very pregnant. Soon our little neighborhood had four more young residents. Our neighbors were traveling the next month, so the little family was moved down the road to be fostered by another neighbor.
When the time was right, each little kitten went to a forever home, including one of the ginger kitties, who is now our "grandkitten," Cosmo.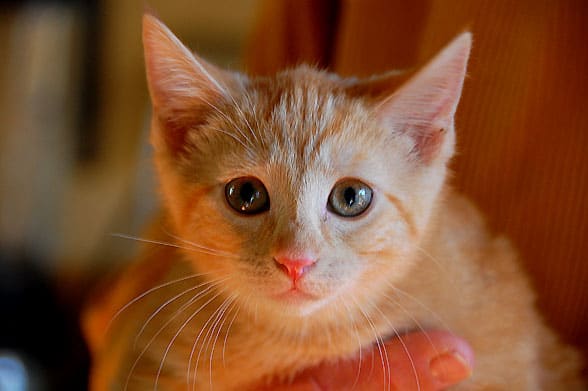 To all cat moms–both two- and four-legged–we wish a happy Mother's Day this weekend. Before you head off on your Mother's Day fun, please be sure to check out this week's Fido + Fluffy's Freebie Friday blog hop that we co-host with To Dog With Love and DogTipper. As always, you'll find getaways for pets and pet lovers. Bloggers: if you're hosting any pet-themed giveaways, please link up! Please link directly to your giveaway, not to your home page. (PLEASE don't link to non-giveaway posts.) We post a new blog hop every Thursday afternoon at 4pm ET. Good luck!
Disclaimer: Each giveaway has its own entry rules. CatTipper, To Dog With Love, and DogTipper assume no responsibility for the legality of the rules governing the listings on other sites and giveaways that are posted here. We simply provide this forum as a gathering place for pet product giveaways to be offered. Fulfillment of each giveaway is done by the blog conducting the giveaway, not by the hosts of this giveaway hop; please contact the giveaway host with any questions regarding a giveaway or giveaway prize.