Valentine's Day is a special day in our house: it's the two-year anniversary of the launch of our PawZaar boutique AND the three-year anniversary of the adoption of Lucky!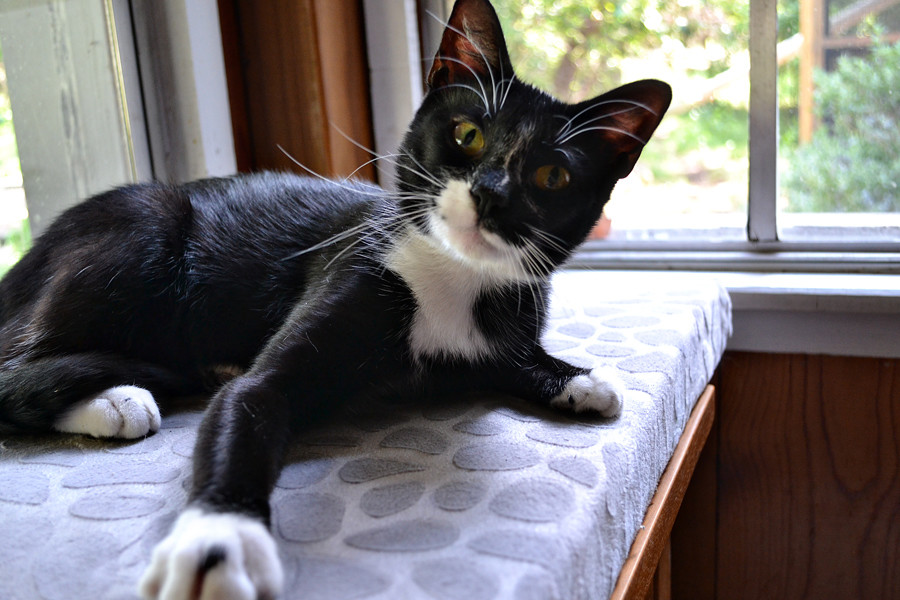 We launched PawZaar on Feb. 14, 2015 as a way to share some of the special products we've found on our guidebook assignments around the world, from silver jewelry made by the silversmiths of Taxco, Mexico to the beautiful textiles of Guatemala to the the colorful metalwork (made from recycled oil drums) of Haiti.
Your purchases have helped rescues around the country and, right now, are sponsoring the care of a cat and a dog at the Animal Defense League of San Antonio. The first cat in the PawZaar kennel was cute Darius, who has found his forever home:
Now the PawZaar kennel is home to Gengar as he waits for adoption!
And your purchases have also meant so much to the artisans who create many of our products. Our tote and cosmetics bags are made by women who have been rescued from the sex trade in India, given training and a safe place to live by the fair trade cooperative we've partnered with for these items. And this year, two students–children of the women who create our Guatemalan items–are attending schools in Guatemala on PawZaar scholarships:
We can't wait to see what this year brings!
Enter to Win a $100 Surprise Prize Pack!
Enter in the widget below for the chance to win a $100 surprise prize pack from PawZaar! Open to pet lovers everywhere…good luck!
Powered by