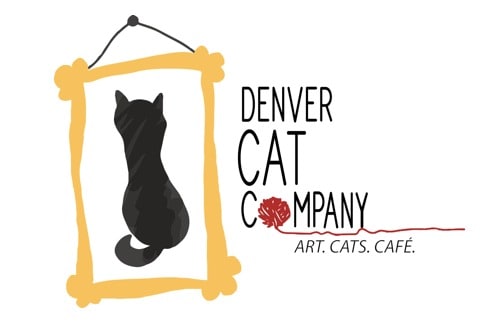 Christmas may still be a few days away, but the holiday wish of cat lovers in Colorado has already come true as the nation's third kitty-themed café has just opened its doors in The Mile-High City.
A celebration of the divine feline, customers at The Denver Cat Company can sip on coffee or tea, from merrily mismatched mugs, nom on an array of baked goodies and curl up with a good book from the facility's used bookstore/free lending library while eight adorable adoptables from Rocky Mountain Feline Rescue enjoy a taste of the good life, lazily lounging beneath paintings by local artists. (As an added treat for our purring pals who need forever pet parents, 10 percent of the cafe's profits will be donated to its shelter partner.)
Along with the chance to savor a coffee klatch with fellow fans of felines, The Denver Cat Company also offers patrons clicker training sessions and social painting classes for those who want to tap into their inner Pi'cat'sso.
By opening to the public on December 12th, The Denver Cat Company follows closely in the footsteps of the country's first cat café– Cat Town in Oakland, California– and Planet Tails in Naples, Florida.
Open seven days a week, The Denver Cat Company is located at 3929 Tennyson Street in Denver, Colorado.
For more information: