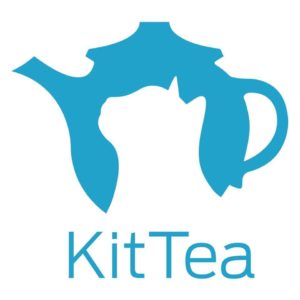 When the Golden Gate City's first cat cafe opens its doors to the public on June 24th, fans of felines will get a golden opportunity to drink in the zen-like atmosphere of KitTea– an establishment that is giving kitties who crave the love of a forever pet parents taste of the good life.
Welcomed by the serene sight of a Buddha cat mural on the wall, visitors are invited to relax in a cat lounge which is steeped in the tradition of the Japanese tea room and differentiates itself from the pack of cat cafes which are currently popping up across the country by pouring customers cups of calming Hojuicha, Matcha, Sencha or Genmaicha from a Kyoto farm rather than a jolt of Joe, while the eatery's noms are a nod to classics that are everyone's cup of tea, including doughnuts, pastries, cheesecake and other baked goods.
A $25 reservation fee (which includes unlimited tea refills) covers an hour-long visit with adorable adoptables from Give Me Shelter Cat Rescue and Wonder Cat Rescue, who enjoy both peace and playtime in their own separate kitty quarters.
NOTE: No one under the age of nine will be allowed in to the cat area, while children up to the age of 12 must be accompanied by an adult.
Where: KitTea is located at 96 Gough Street in San Francisco
For more information:
Photo Credit: KitTea