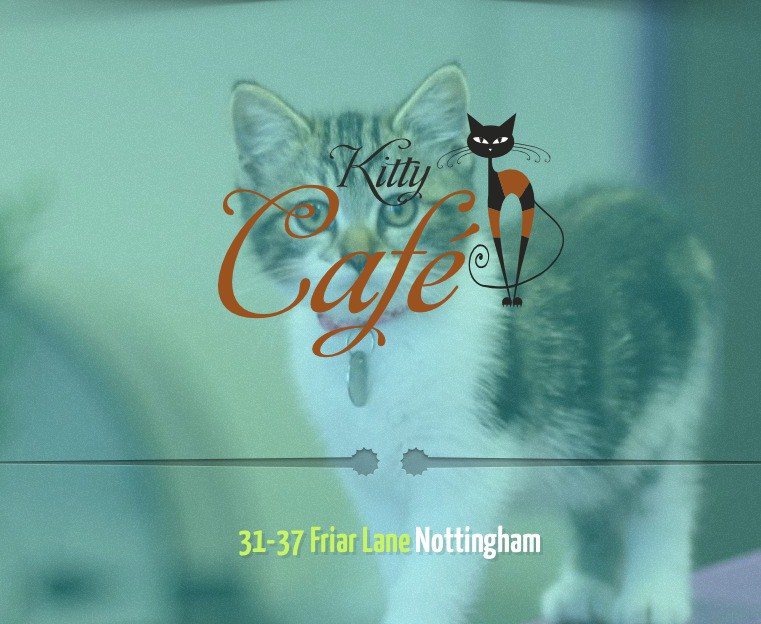 Linked forever with the legend of Robin Hood and his band of Merry Men, who robbed from the rich in order to give to the poor, the city of Nottingham is now also gaining fame among admirers of those who meow due to the felines who are stealing the hearts of cat devotees as they enrich customers' epicurean experience at the Kitty Cafe and Rehoming Center.
Open to the public since late March 2015, our adoptable purring pals across the pond have been enjoying a taste of the good life while fans of felines who have booked a visit and have paid a small cat welfare charge pop in for tasty treats (including pizza, panini and pasta, which can be washed down with the customer's choice of coffee, hot chocolate, juices and over 100 varieties of tea) and the chance to meet a few new four-legged friends, who spend their days at play in their own special kitty quarters.
All of the cats at the establishment are rescue cats, former strays and kitties with special needs, and each will no doubt grin like the proverbial 'cat who got the cream' on the day when they find their forever pet parent thanks to their stay at the Kitty Cafe.
Where: 31 – 27 Friar Lane in Nottingham, Nottinghamshire in England
For more information (including how to become a member of Kitty Cafe's Kitty Club for discounts, advice regarding the divine feline, and tickets to special events):
Photo Credit: Kitty Cafe