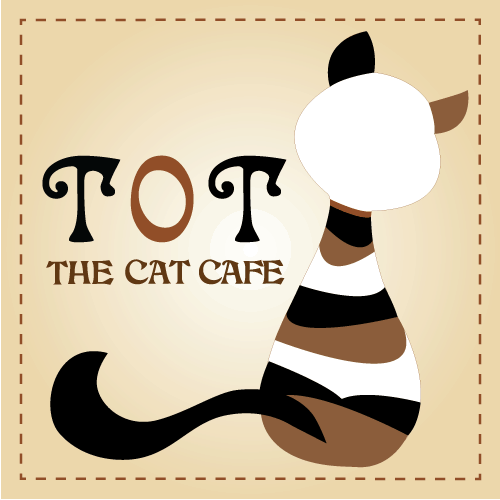 Canada's feline-loving foodies have been satisfying their craving for coffee and kitty companionship at one of Montreal's myriad cat cafe's since the first of the trendy theme eateries in North America opened its doors in August 2014. Now Toronto's first cat cafe has opened its doors to those who adore felines.
Welcoming customers since mid-November, TOT The Cat Cafe's food area currently offers tea, juice, coffee and cake who those who want a tasty treat, while the separate kitty quarters features a feast for the eyes– five felines who are enjoying a taste of the good life.
Lapping up attention from both patrons (who slip on special cat-inspired slippers for a visit to the cat area) and passersby on the street, adorable adoptables play with their purring pals and wand-waving customers, and curl up on paw print cushions as they wait for heir forever pet parent to walk through the door.
TOT The Cat Cafe is located at 298 College Street in Toronto.
For more information:
Photo Credit: TOT The Cat Cafe; Getty Images