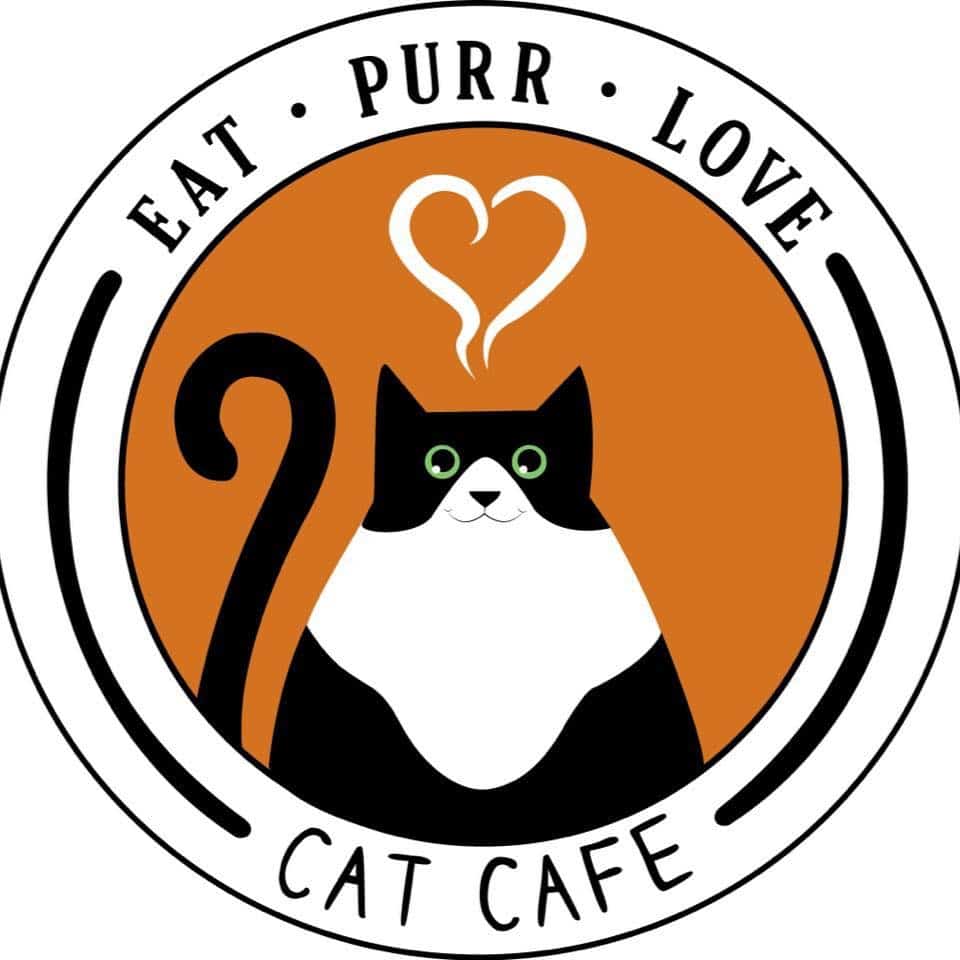 A new Ohio cat cafe with a name inspired by the bestselling novel Eat Pray Love will soon help kitties in need of forever families to love turn the page to a new chapter in their lives.
Setting her sights on a summer 2016 grand opening, proprietor Christine Kuras (who has 30 years experience as a veterinary technician and two decades as an animal rescue volunteer) hopes that feline-loving foodies will soon flock to Eat Purr Love Cat Cafe. Located on Indianola Avenue in Columbus, Ohio, the venue will serve not only locally roasted coffee and yummy noms from Pattycake Bakery in the cafe area, but also a feast for the eyes in the cafe's special kitty quarters in the form of approximately 8 – 10 adorable, adoptable adult cats from The Capital Area Humane Society.  A non-profit which has helped dogs and cats in need since 1883, in 2015 alone the organization provided comfort and care to approximately 8,000 homeless companion animals, and united more than 2,000 cat and kittens with human companions! Along with helping to find pet parents for our pals who purr, Eat Purr Love will also donate a portion of the cafe's proceeds to The Capital Area Humane Society.
Along with tasty treats and making new four-legged friends, customers will also have the chance to take part in special events at the cafe. Patrons can perfect their Downward Dog with help from a cat during a "Yogatos" session, tap into their inner PiCATso during "Purrs & Palettes"," and watch a family-friendly flick during "Movie Nights with Cats!" The cafe will also host workshops and fundraisers for paws causes.
Note: For a $10 cover fee cat lovers can sit with the cafe's purring pack in the Cat Lounge for one hour. All children must be accompanied by an adult.
For more information:
Photo Credit: Eat Purr Love Cat Cafe/ Facebook