New Mexico is known as The Land of Enchantment, and starting this spring fans of felines will be enchanted by a New Mexico cat cafe that offers both tasty treats for patrons and a taste of the good life to adorable adoptables as the state's first cat cafe opens its doors to those who adore our pals who purr.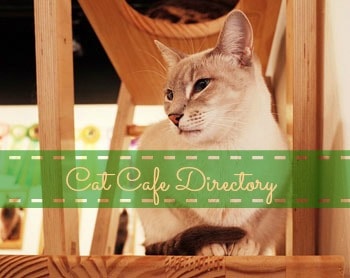 Gatos y Galletas (Cats and Cookies) in Albuquerque will soon welcome kitty-loving customers. (NOTE: Gatos y Galletas' April 9th opening has been postponed, but the cafe is scheduled to launch in April.) Visitors can nom on nutritious vegetarian nibbles and baked goodies in a feline-free area. For a $3 admission, visit the special Purrs & Meows section, where customers can converse with kitties from F.A.T. Katz, a foster-based non-profit which has been saving the lives of our feline friends since 2012. (The rescue organization features the cats who will greet feline-loving foodies in the 'cat cafe' page of the F.A.T. Katz website.)
Caring for customers both body and soul, along with culinary creations to satisfy your stomach and sustenance for the soul in the form of cute kitties at play, Gatos y Galletas will also help to keep physiques in peak form with cat yoga and Pilates events, and wits sharp with Improv Games.
Gatos y Galletas is located at 412 and 414 Central Avenue SE in Albuquerque, New Mexico.
For more information:
Photo Credit: Gatos y Galletas/ Facebook
Updated April 8, 2016