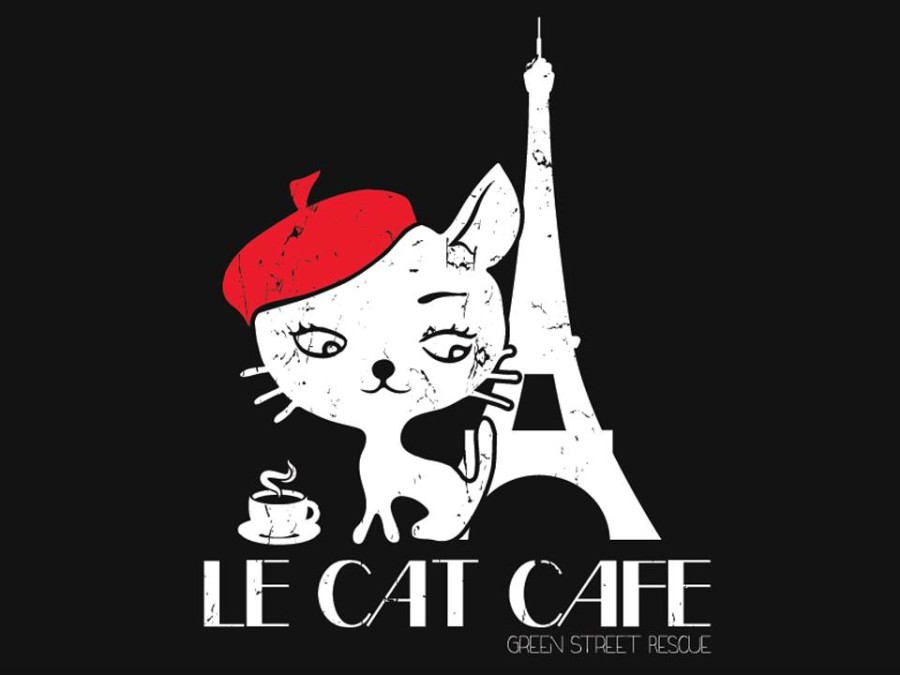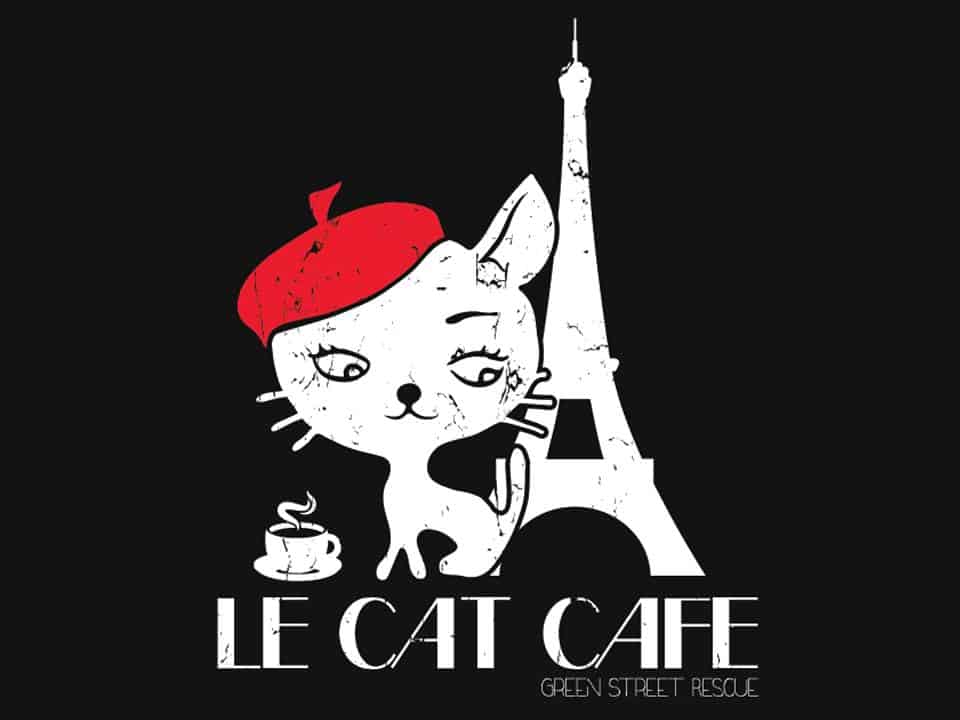 The City of Brotherly Love recently embraced its inner City of Light with the grand opening of a Philadelphia cat cafe: Le Cat Cafe.
Opurrated by Green Street Rescue (a network of kind-hearted volunteers who have acted as foster parents to cats in need and offered assistance to those caring for feral felines since the non-profit's start in 2005), Philadelphia's first cat cafe is a cozy Purresian-influenced facility where fans of felines can enjoy a complimentary self-served cup of coffee or tea while lapping up the attention of free-roaming adorable adoptables.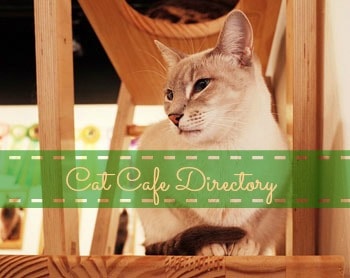 Although food will not be served at the cafe (which, happily, allows the cats access to all areas) customers can feast their eyes on surroundings decorated with French flair, complete with a miniature Eiffel Tower cat climber that beckons passersby from a windowsill.
Parlez-vous purrs? Patrons can practice their fluency in the feline language during a scheduled visit with the cafe's adoptable kitties. Approximately 12 cats will charm customers with their presence on any given day.
Along with beverages and a bevy of cuddly kitties, Le Cat Cafe also plans to offer special treats in the form of weekly events.  Cat lovers will have the chance to purrfect their downward dog pose during sessions of Cats and Mats Yoga, trim and tone during a purrlates class, or unwind with a chair pawsagge.
The fee for a one-hour visit with Le Cat Cafe's kitties is $12 for adults who make a reservation (which is highly recommended) or $15 a the door. Senior citizens pay $10, as will members of the military with an ID. Free admission for cat-loving kids age 12 and under who are accompanied by an adult.
Le Cat Cafe is located at 2713 West Girard Avenue in Philadelphia, Pennsylvania.
For more information:
Photo Credit: Le Cat Cafe