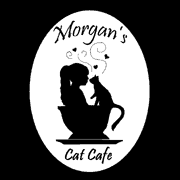 Already home to three cat cafes in the The Big Apple (Koneko, Meow Parlour and Little Lions), the state of New York recently welcomed the arrival of the first facility in Hudson Valley that combines food, felines and philanthropy: Morgan's Cat Cafe in Red Hook.
Named in honor of proprietor Bobbi Jo Forte's nine-year-old animal-loving daughter, by paying a $1 fee customers can curb their craving for kitty companionship with a visit to the 10 adoptable felines in the cafe's cat quarters. According to the cafe's GoFundMe page, the homeless cats will initially come from area ASPCA organizations and independent cat rescue groups.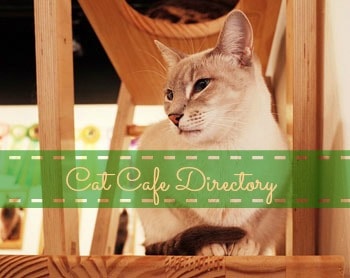 Just as the sight of the cafe's coterie of adorable adoptables provides sustenance for the soul, the same can also be said for feasting your eyes on the eatery's dairy- and meat-free menu. Offering a wide variety of vegan vittles, customers with a passion for compassion can dine on such tasty treats as the guacamole burger and Asian slaw burger, noodles and sauce, veggie chik'n nuggets with dipping sauce, cucumber salad, coconut layer cake and cat-shaped cookies.
The cafe will also serve up a heaping helping of fun for fans of felines, with special Kiddy Cat Art Classes, Singles Nights for Cat Lovers, and much more.
A non-profit organization, Morgan's Cat Cafe is located at 35 West Market Street, Suite 1 in Red Hook, New York.
Photo Credit: Morgan's Cat Cafe/Facebook