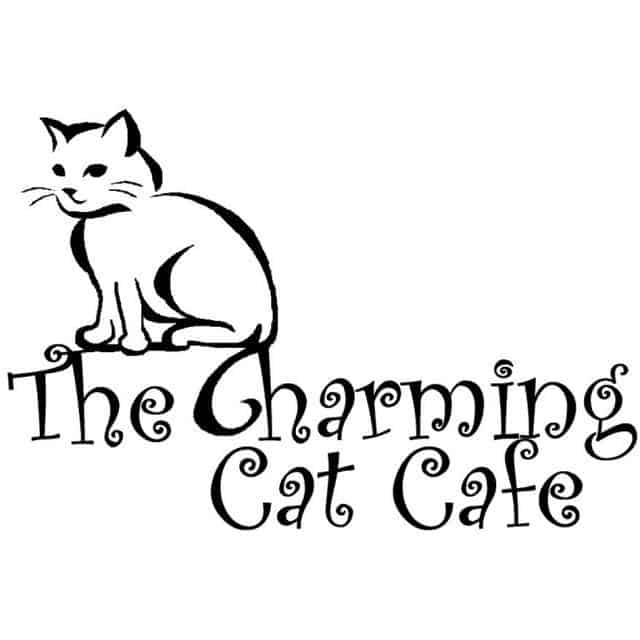 "Adopt, Don't Shop" has become a favorite slogan among all of us who care for cats in need. At a mall in Texas, however, visitors are encouraged to adopt and shop at a Lewisville cat cafe!
The directory of the Vista Ridge Mall includes popular department stores, specialty shops… and now, a permanent cat cafe! In December 2015 The Charming Cat Cafe opened its doors to those who adore felines, and while it may not offer its patrons tasty treats (visitors can bring their own beverages and food to nom on) the facility does provide plenty of sustenance for the soul.
For a small cover charge ($5 for a half hour, $10 for one hour) shoppers at the mall can take a break from checking out the price tags on merchandise to enjoy something that's truly priceless– the companionship of pals who purr.  Visitors can meet new furry friends in six themed rooms ranging from a pretty in pink vintage-influenced Victorian area to the mellow mood of a tropical room.
Eight felines have already found forever families to love during The Charming Cat Cafe's first month in business. All cats at the cafe have received a new lease on life thanks to the nonprofit organization Kitty Save.
Open seven days a week, The Charming Cat Cafe (which offers free wifi for visitors) is located in suite 1306 of the Vista Ridge Mall at 2401 South Stemmons Freeway in Lewisville, Texas.
For more information:
The following report from NBC 5 DFW takes a look at The Charming Cat Cafe:
Photo Credit: The Charming Cat Cafe/Facebook