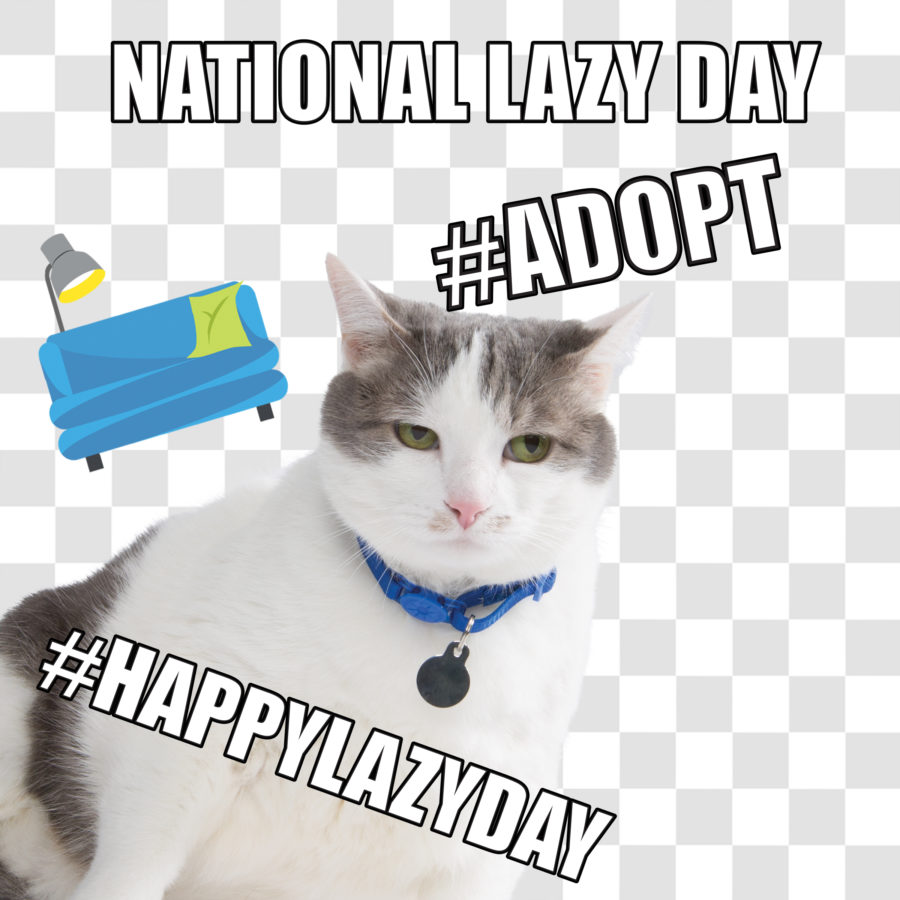 From soaking up sunbeams to chasing after that ever elusive red dot, a cat's day is filled with arduous activity…it's no wonder that our purring pals insist on 15 hour-long power naps! For all the tuckered out tabbies, worn out Ragdolls, pooped Persians and overworked Oriental Shorthairs of the world, a day of respite is on the way– National Lazy Day!
Taking place on August 10th, the holiday is a time for both felines and their favorite humans to unleash their inner couch potato. Unfortunately, there are approximately 3.4 million cats in the US shelter system who have no one with whom they can share the special day. To help her fellow felines in need, a shelter cat named Munchkin has taken on the task of creating a'mew'sing memes, videos and GIFs in order to draw the public's attention to cats who want nothing more than to make every day a holiday for a loving pet parent.
National Lazy Day is the latest social media holiday with a higher purpose to be celebrated by the Social Paws campaign, which was made possible through a partnership between The Ad Council, The Humane Society of the United States, Maddie's Fund and J. Walter Thompson. The Social Paws campaign– which transforms real shelter cats and dogs into social media mavens for the sake of raising awareness of pet adoption– also marks National Best Friends Day, National Odometer Day, National Space Day, Hug Your Boss Day and other quirky dates on the calendar.
If the ad made by creative kitty Munchkin has convinced you to get off the couch and go in search of a furry best friend, visit TheShelterPetProject.org to find adoptables in your area. The website also provides potential pet parents with information regarding the pet adoption process, and offers inspirational adoption stories.
For more information, follow The Shelter Pet Project on Facebook, Twitter and Instagram.
Photo courtesy The Shelter Pet Project