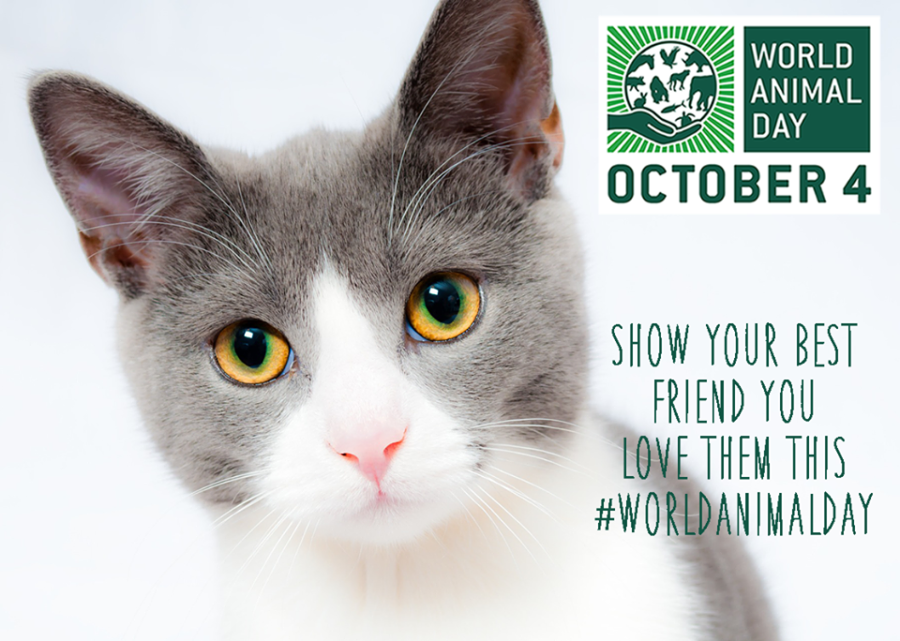 "Start by doing what is necessary, then what is possible, and suddenly you are doing the impossible." A quote attributed to Francis of Assisi, the 13th century patron saint of animals and ecology, continues to this day to stir the souls of those who know that each act of kindness leads us all that much closer to turning a seemingly unattainable dream — a world free from animal abuse, neglect and abandonment — into a reality.
In honor of the friar who befriended all creatures great and small, the anniversary of Saint Francis's death has been declared World Animal Day — a time to celebrate our friends with fur, fins and feathers and to work toward creating a better tomorrow for every being on the planet.
Established by Heinrich Zimmermann, animal advocate and publisher of Man and Dog magazine, since 1931 World Animal Day has been officially observed each year on October 4th. Adopting Saint Francis's message of mercy as its mission, the pet holiday encompasses all areas of animal welfare, with approximately 100 countries holding an estimated 1,000 events, including many which focus on our pals who purr. From pet adoptions, spay/neuter services and pet food drives to non-denominational blessings of the animals, cat lovers can find an array of events listed on the World Animal Day website.
Celebrity Supporters
As people in the public eye have the ability to focus the public's attention on worthy causes which may otherwise go unseen, over the years many animal-loving luminaries have shown their support for World Animal Day, among them: Twiggy, illusionist Uri Geller, Born Free star and co-founder of The Born Free Foundation, Virginia McKenna; actor Brian Blessed, former Spice Girl Melanie Chisholm, HRH Prince Andrew, the Duke of York, and World Animal Day patron, television presenter and conservationist Anneka Svenska.
Thank you @Twiggy for supporting #WorldAnimalDay and raising your voice to help animals in need! #animalwelfare #animalrights #animallover pic.twitter.com/WcCPeC0ONw

— World Animal Day (@worldanimalday) September 3, 2017
How you Can Take Part in World Animal Day
If you are unable to attend an event you can still become involved in World Animal Day by helping to teach others to choose the option of pet adoption over "shopping" for a companion animal at a pet store; by making a donation of money or supplies to a rescue organization, or by giving the priceless gift of your time to your local animal shelter.
Photo Credit: World Animal Day/ Facebook