The Big Bang Theory's Mayim Bialik, who has earned four Emmy Award nominations for Outstanding Supporting Actress in a Comedy Series, recently showed her support for the lifesaving efforts of Best Friends Animal Society by paying a visit to the non-profit organization's sanctuary in Kanab, Utah.
Sharing a segment of her stay with fans via her vlog, the star highlights sightings of rescued ponies, goats, sheep, pigs and cats, and expresses her excitement over her visit to the medical animal clinic.
A Mom to multiple rescue cats (including Adamantium, a cat with special needs), animal welfare issues are close to Mayim Bialik's heart. Over the years she has used her star wattage to shine a spotlight on veganism, efforts to end both animal testing and the fur trade, and finding forever homes for our feline friends.
Visiting Best Friends Animal Society's Sanctuary
From visiting to volunteering, Best Friends Animal Society's sanctuary in Kanab, Utah welcomes thousands of pals to those with paws each year. Free, two-hour guided van tours of Angel Canyon, with stops to meet some of the facility's more than 1,600 furry or fine- feathered residents, take place daily.
Fans of felines age 12 and over may want to attend the special tour of Cat World Headquarters, which is offered three times a week…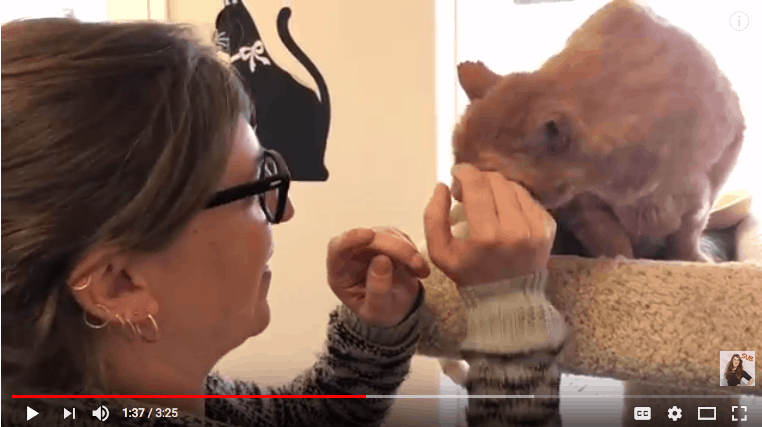 while devotees of dogs might wish to embark on a tour of Dogtown, which is offered each Monday through Friday. Animal lovers can also pay their respects to the cats and dogs who have crossed Rainbow Bridge while at the sanctuary by taking the Angels Rest walking tour, which allows attendees a peaceful place to reflect as their thoughts are serenaded by the tinkle of 1,400 wind chimes.
Volunteer opportunities for those who want to give the gift of their time to the paws cause include cleaning animal areas, grooming, feeding, and socializing animals. There is a minimum age requirement for each animal area, with Cat World requiring that a volunteer be at least six years old.
Animal lovers can even jump into their jammies and spend the night in one of the sanctuary's cottages with an adorable, adoptable purring pal or barking buddy! Best Friends' Sleepover Program helps to provide staff with insight into an animal's reaction to home-like surroundings, and gives both the visitor and the animal the chance to make a new friend.