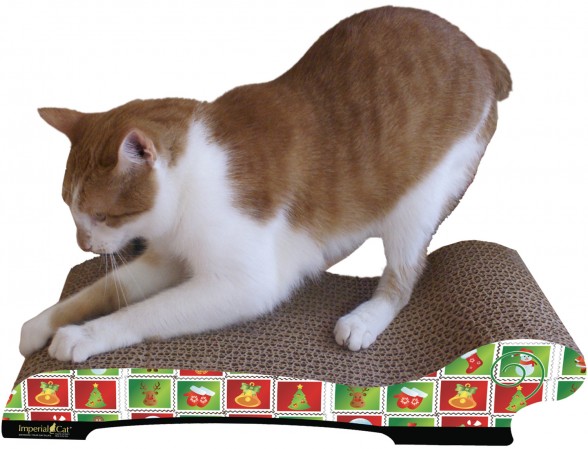 Cats like to scratch. Cats NEED to scratch. And to save our couches, carpets, and other surfaces, it's ideal for cats to have their own special scratching places.
We love Imperial Cat's Scratch 'n Shapes, long-lasting, stylish scratchers that our cats just adore. Most recently they've been testing out the this super cute Scratch 'n Shapes scratcher; Felix has claimed it as his own: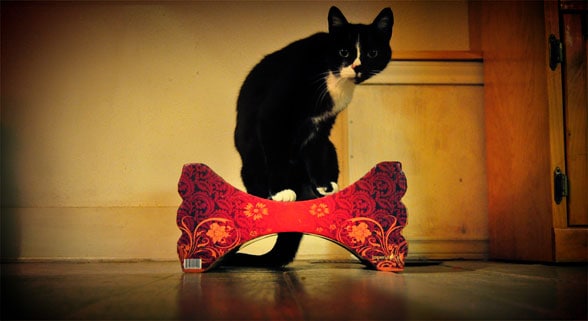 This wasn't the first time Felix has tested the Imperial Cat; two years ago he reviewed one of their cat scratching sofas: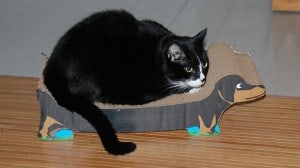 And here's what's amazing…he STILL uses it! It has survived our four-cat household for two years…that guarantees a big paws up!
Along with its durability, another aspect of the Imperial Cat scratchers that we love is that each scratcher comes with Certified Organic Catnip! It's very potent so it only takes a sprinkle to send the cats into a scratching bliss.
For the holidays, Imperial Cat has some cute seasonal designs like this cuter than cute Christmas tree which looks like a lot of fun for climbing cats…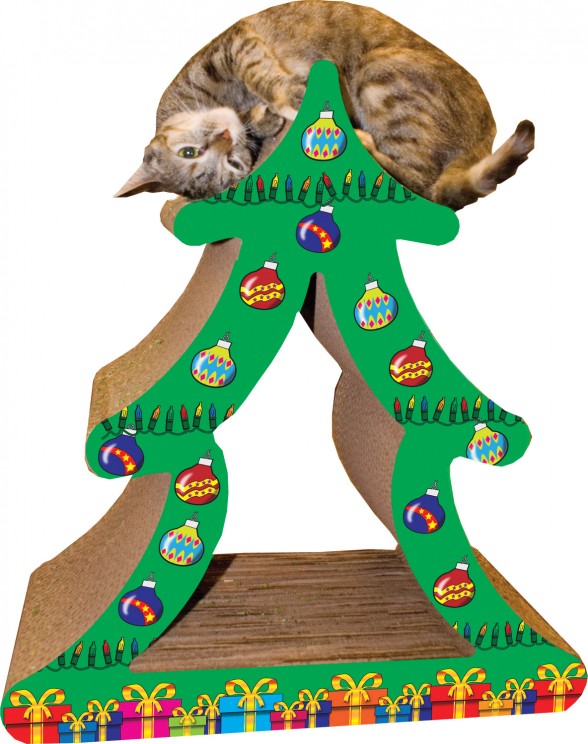 …and this cute sofa, designed to go with your holiday decor…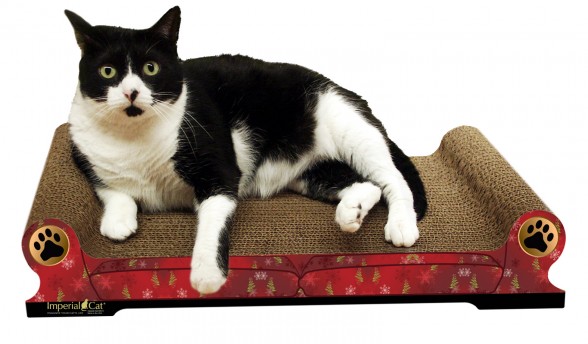 These scratchers make a great holiday gift for your cat or cat-loving friends!
For More Information: