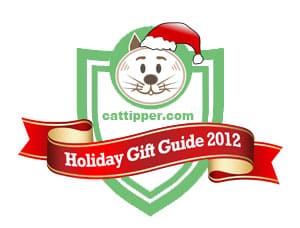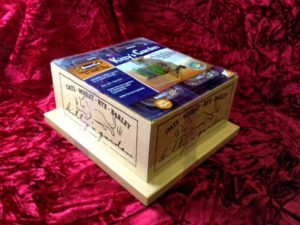 We love toys that appeal to our cats' natural instincts so we were so excited when Petco sent us the SmartCat's Kitty's Garden for review. This planter is designed to grow oats, wheat, rye, and barley for your cat.
The wooden planter, set on a heavy, square base so your cat won't tip it over, contains four growing sections. The plants themselves grow in these section (sold as refills as well, both in the four-plant combos and in wheatgrass or peat and seed.)
The seeds, 100 percent organic, should begin to sprout in the peat moss soil in about four to six days.
The plants, once grown, provide mental and physical stimulation for your cat; the edible grass is good for your cat's digestion, preventing hairballs and luring your cat away from potentially dangerous houseplants or Christmas trees!
We think this would be a fun holiday gift for yourself or for a cat-loving friend! The entire kit is priced from $10 with refills priced about $5.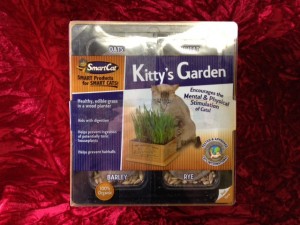 Disclosure: We received this product for review from Petco to facilitate our review.