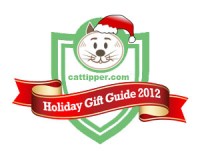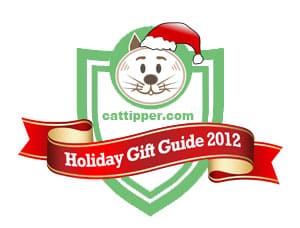 We love unique products, especially when it comes to Gift Guide options, and the SureFlap is definitely in a class of its own. While you may find many cat doors including ones that open based on a special tag worn on your cat's collar, SureFlap uses your cat's microchip as the key to unlock the cat door! It allows your cat to use the door without inviting in your neighborhood cats and dogs as well as wildlife.
But SureFlap can also be used even if have indoor-only cats. It's especially useful in multi-cat households. If you have one cat on a prescription diet (or if you need to collect urine from one particular litterbox), the SureFlap can be used to restrict access to one cat only.
Check our original review of this product for more information or, for more information, visit http://sureflap.com.
SureFlap cat doors (and accessories) on Amazon.com: