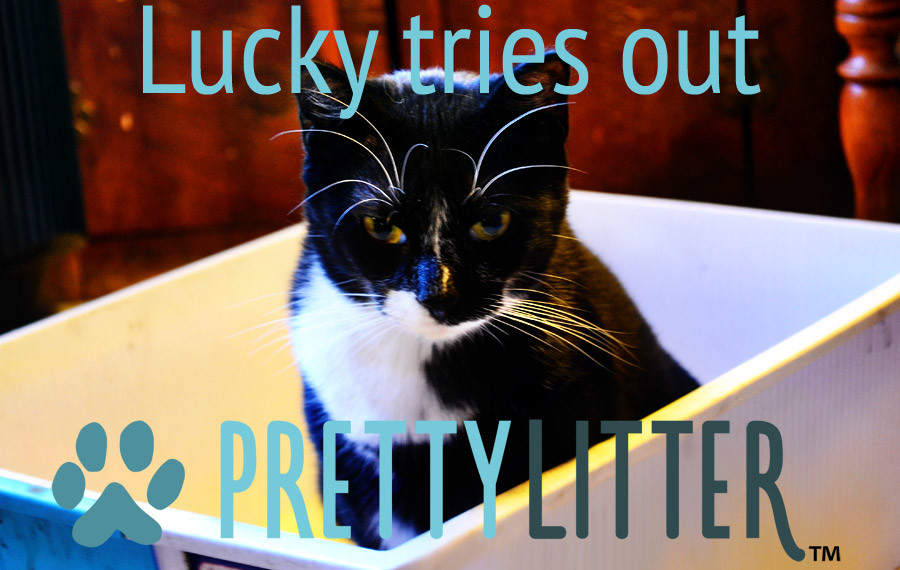 Our regular readers know that last year our cat Lucky had surgery to remove bladder stones. Since June's surgery, he's had several urinary tract infections. Lucky's young (he just turned two) and energetic so, until we've seen blood in the urine, there's been no indication through his behavior that anything was amiss. No licking, no straining, no obvious discomfort.
Lucky, like most cats, is a master at hiding discomfort. This survival instinct helps cats in the wild–but it makes it difficult for pet parents to detect problems and seek treatment before they turn into big problems.
Recently we learned about Pretty Litter™, an innovative cat litter that is designed to help you spot issues in your cat's urine by changing color.
The super fine litter, which looks like white sand, is specially designed to monitor your cat's health, to provide early detection for many problems, and also to be eco-friendly.
When your cat urinates in a box filled with Pretty Litter, the litter looks for problems that can range from diabetes to urinary tract infections using multiple indicators:
When Pretty Litter detects a problem, the litter changes color: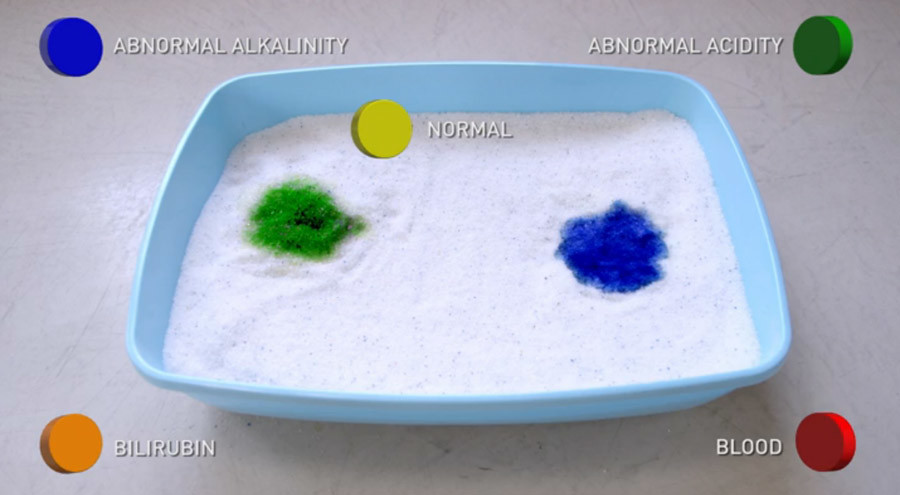 If you see a color change, you then know it's time for a vet visit!
Along with health monitoring, Pretty Litter is also dust-free, odorless, and scent-free. The clumping litter is delivered to your door each month. I was pleasantly surprised how inexpensive this litter is; a 3-pound sack, which should last a month, is on sale right now for $19 (and it's less expensive if you order larger amounts).
A big paws up for Pretty Litter for providing us with a tool for helping to keep our cats healthy!
We received a complimentary sack of Pretty Litter for review. All statements and opinions are entirely our own.