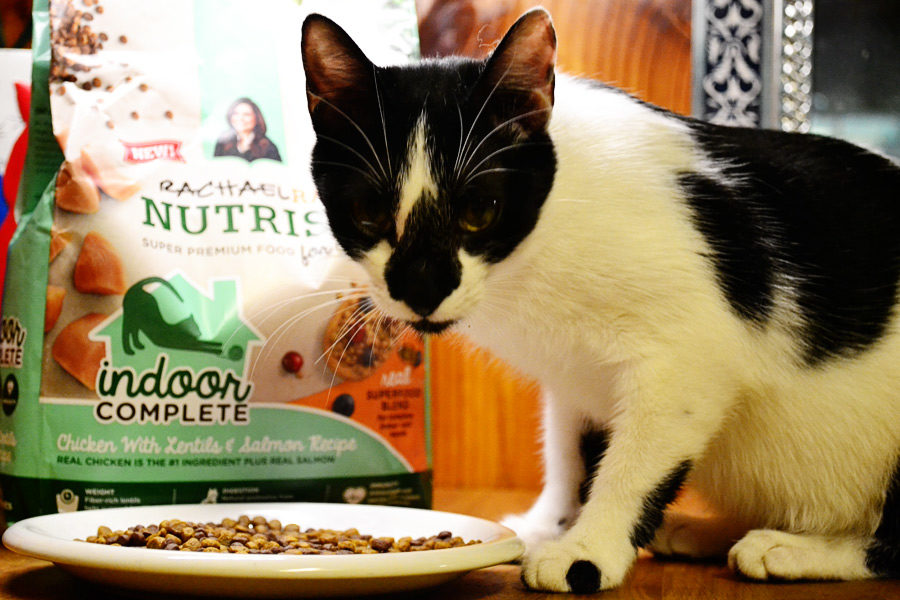 Rachael Ray Nutrish has sponsored this post, but all opinions are my own.
After experiencing one of the worst droughts in Texas history, I'll never again say "rain, rain, go away"…but I do have to admit that our spring showers are getting a little tiresome. Day after day of drizzly weather has left me indoors and a little restless…which made me think about the restlessness our indoor cats just might experience.
As you know, Inca, Ochi and Lucky are strictly indoor-only cats, partly due to our coyote population, like this visitor who stood at our fence this winter. It's a jungle out there!
Since they're indoors all the time, we really try to think of ways to enrich our cats' lives with play and fun, like their screened catio. Recently Rachael Ray™ Nutrish® sent us a box of some goodies specially chosen for those indoor days, from healthy snacks for us to toys and grow-your-own-catnip-greens for your cat. Indoor living can be just as interesting as outdoor fun, bringing the excitement of that outdoor jungle right into your home!
All of our goodies came inside of what we all know is so often our cats' favorite toy: a box! This jungle of a box is ready for some creative coloring but, before I could grab my supplies, Lucky decided the box was just perfect like it was!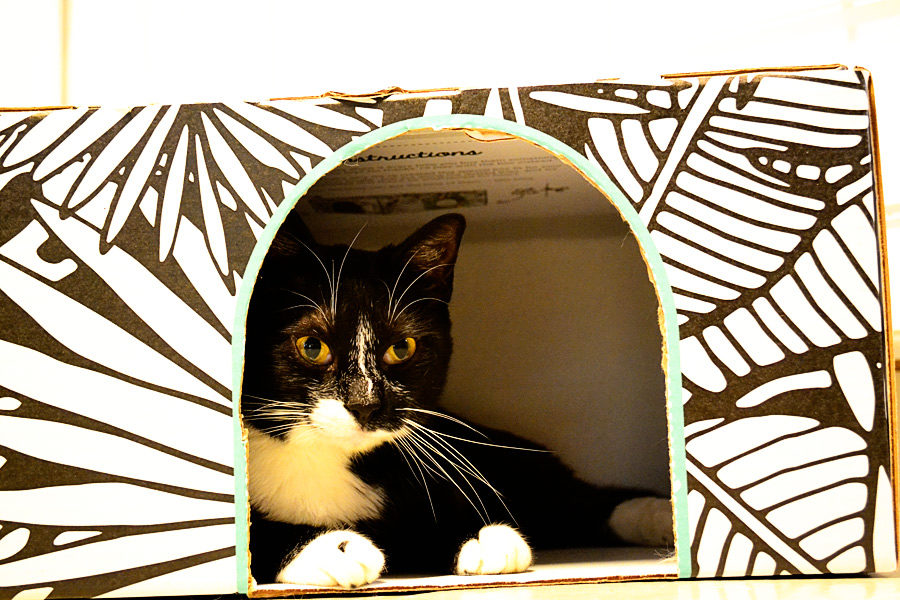 Of course, his move did not go unnoticed by Ochi…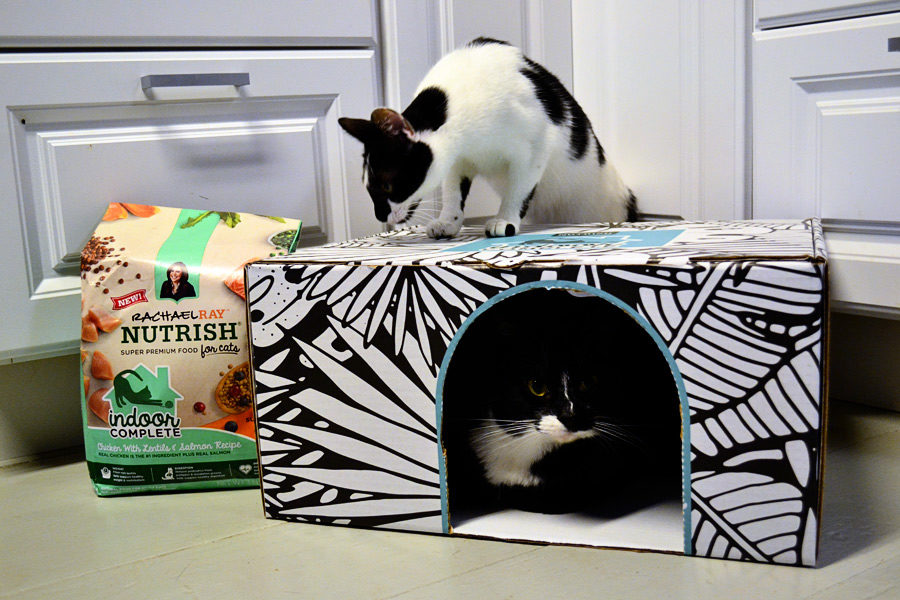 Soon both cats, who had been napping before the appearance of the box, were busily engaged in play…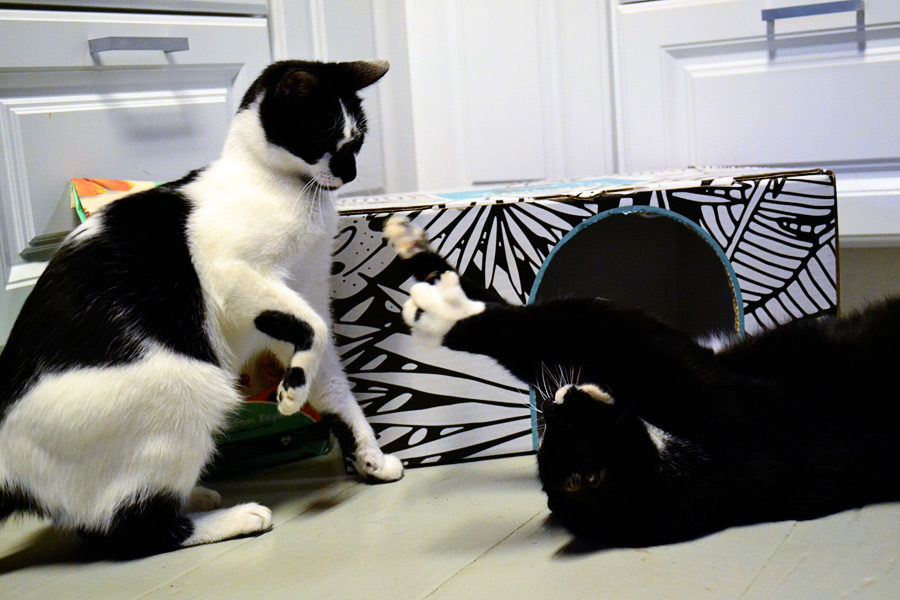 With something as simple as a box with a "door" cut in the side, both Ochi and Lucky were energized and ready to explore their new "jungle cave."
Meeting Your Indoor Cat's Needs
Meeting the special needs of indoor kitties extends beyond play and into diet as well. Rachael Ray Nutrish has introduced Indoor Complete Chicken with Lentils & Salmon Recipe, a natural food for cats with added vitamins, minerals and taurine. This recipe contains a real superfood blend to meet the complete needs of your adult indoor cat–and you'll find it right where you shop for your family's groceries!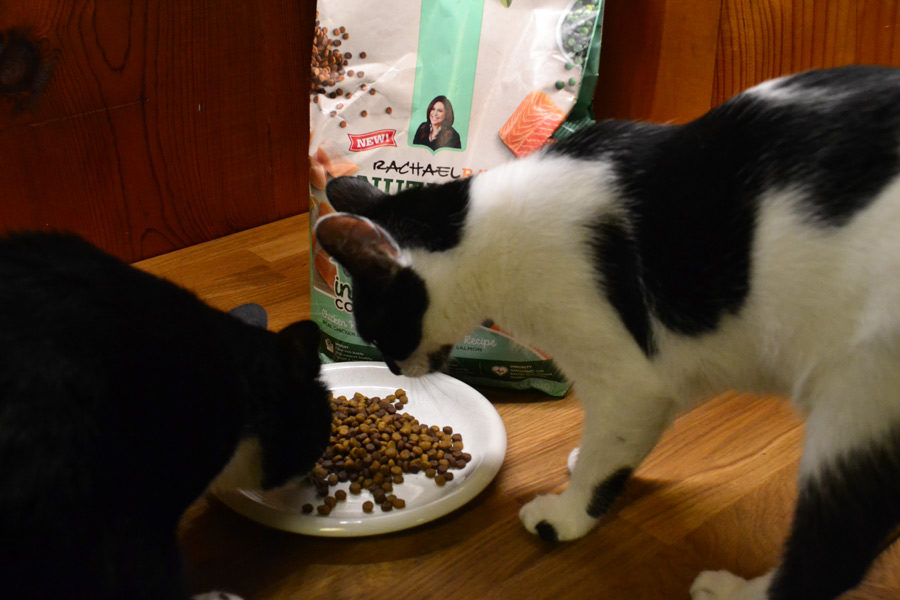 This new Chicken with Lentils and Salmon food was a huge hit in our home, and it's easy to see why:
Real U.S. farm-raised chicken is always the #1 ingredient, plus real salmon.
Lentils are naturally rich in fiber and protein and low in fat. They help support healthy metabolism and optimal body weight.
Dandelion greens and pumpkin are nutrient and fiber rich. Dandelion greens also contain natural prebiotics to aid in healthy digestion.
Cranberries and blueberries are antioxidant-rich fruits that are great sources of essential vitamins and minerals, like Vitamin C, to help support a healthy immune system.
Safely USA cooked with the world's best ingredients.
No ground corn, wheat, soy or poultry by-product meal.
This food is intended for adult cats 1 year or older, and, as with transitioning with any new foods, you'll want to gradually introduce the food by mixing it with your current cat food over the course of 7-10 days. Slowly replace your cat's current food with Indoor Complete until you've completely replaced your cat's old food with the new food.
Supporting Homeless Pets

Along with all the great reasons to love the food itself, we also love the impact that this food–and all the Nutrish foods–makes in helping the homeless pet population. Rachael's Rescue® was created for all of the forgotten pets – the ones who might not have someone who loves them as much as they deserve. A portion of proceeds from each sale of Nutrish is donated to The Rachael Ray Foundation, which helps animals in need through Rachael's Rescue. Through December 2016, Rachael's Rescue has donated more than $17.5 million to pet charities and other organizations that do good for animals. The funds are used for food, medical supplies, treatments, and more for animals in need. Many more animals around the country need help, and through Rachael's Rescue, together we can make a difference in the lives of many four-legged friends!
Get More Info on Nutrish
How Do You Like to Enrich Your Indoor Days?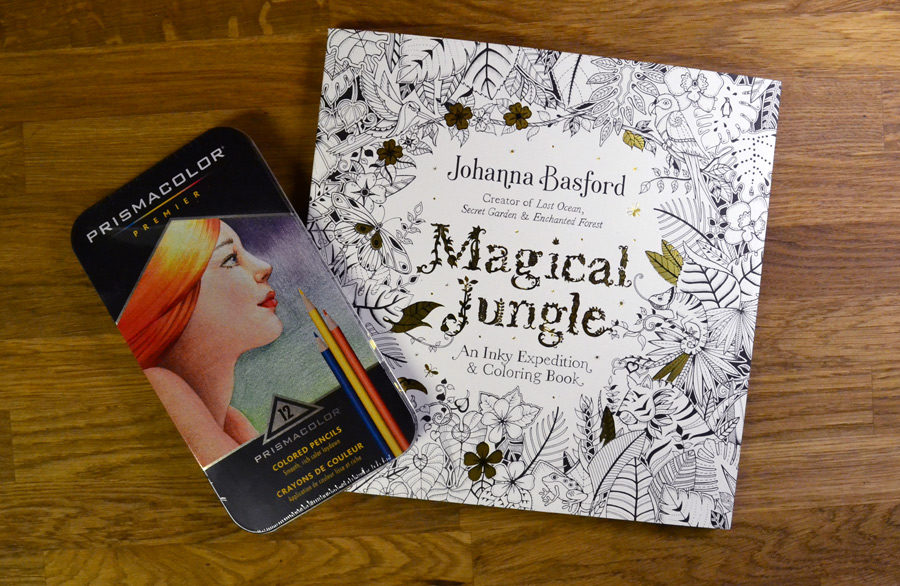 As I head over to color the new jungle box that Lucky so quickly claimed, I want to share some of the goodies that Nutrish shared with me! Leave a comment below about your favorite indoor fun with your cat and be entered to win the beautiful Magical Jungle adult coloring book with a set of coloring pencils to brighten even the rainiest indoor day!