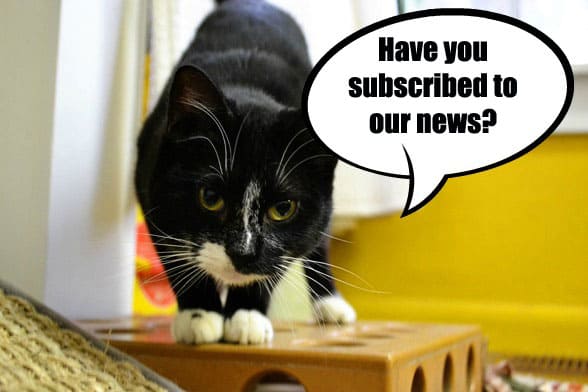 Every week, we publish the PawTipper newsletter with links to all that's new for the week, special news and discounts, a list of all the current giveaways, and a list of the most recent winners, so you never have to worry about missing a giveaway winner email.
We also select a Reader of the Week in each issue to receive a prize pack especially for their pet(s) – plus each issue includes a special code for our subscribers to receive 100 bonus entries in our giveaways! (The Reader of the Week is selected at random from among all readers who have opened a newsletter in the previous week.)
Along with our weekly PawTipper newsletter, you can also opt to receive CatTipper (or DogTipper, our sister site for dog lovers) via email, sent daily. All subscribers receive two free ebooks: Subscribers to any newsletters receive two free ebooks: Litterbox Problems in Cats and How to Put Your Dog on a Budget! Please watch for your confirmation email, confirm your email address, then you'll receive the ebook links on the thank you page.
Thank you for subscribing and for being part of our community!