Helping Petfinder Foundation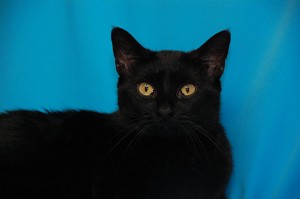 As we've written about before, we have used Petfinder.com to help us find three of our family members–Inca (right) as well as our dogs Tiki and Irie. Because of this, we are so excited to be co-hosting Super Dog Sunday with AllThingsDogBlog.com to benefit Petfinder Foundation.
While you might be familiar with all the great pets available through Petfinder.com, you might not be as familiar with Petfinder Foundation. We wanted to provide a little more information about this nonprofit. According to their website:
Petfinder.com Foundation works with shelters, rescue organizations and animal welfare organizations across the country to help ensure that no adopt-able pet is euthanized for lack of a good home.
Petfinder Foundation helps shelters and rescues in a wide variety of ways. Recent projects have included assisting The Plain and Fancy Animal Rescue of Pennsylvania when it was devastated by an electrical fire. It has helped SpokAnimal Care and Meadow Gates Farm Sanctuary obtain digital cameras so they could share photos of their adoptable animals on Petfinder. It has joined other charitable groups in providing $150,000 worth of grants to animal welfare agencies impacted by the Gulf oil spill. The list goes on and on with projects big and small.
This weekend, we'll be working hard on Super Dog Sunday and we look forward to seeing and sharing your photos of your cats and awarding all the great prizes to the winners. But we're also so happy to be helping out Petfinder Foundation through the donations of our great Super Dog Sunday sponsors and by encouraging Petfinder Foundation donations from our readers.
There's NO fee to enter Super Dog Sunday but, if you have a moment, we'd love for you to consider a small donation to Petfinder Foundation.
You can click on the Petfinder Foundation image at the top of this post or you can text 4PETS and your email address to 20222 to donate $10 to Petfinder.com Foundation!
And, as always, the next time you hear that a friend or neighbor is looking for a pet to add to their family, please ask them to check out Petfinder.com as they start their search. There are a lot of great cats like Inca out there looking for their forever home!