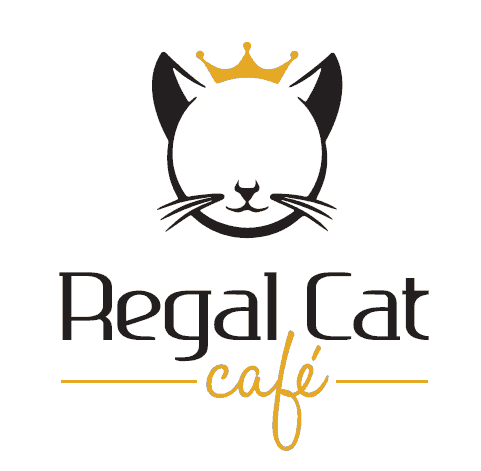 Enjoying the royal treatment as they wait for the day when they can hold court in their very own loving pet parent's palace, felines rule at Regal Cat Cafe, the first cat cafe to open in Calgary.
According to the Calgary Herald, cat-loving customers can sip on a beverage from Coffee Concept, Ollia Macarona & Tea or Tearrific and curb their cravings by nibbling on noms from Purple Pastry Chef as they feast their eyes on the plethora of purring princes and princesses playing on the other side of a glass wall.
For a fee of $10, fans of felines will be "granted an audience" with the menagerie of 10 mewing monarchs who reign in their own special quarter, known as the Kitty Kingdom. All are adoptables from the MEOW Foundation, a non-profit organization which found forever homes for 760 cats and kittens in 2016 alone, and helped to curb the problem of pet overpopulation through 1,589 spay/neuter surgeries.
A guest can enjoy a 45-minute stay in the kingdom, which allows a maximum of 16 people inside at a time. Although reservations are recommended, customers can opt for one of four walk-in spots which will be available for quick visits.
Regal Cat Cafe is following in the paw prints of a virtual clowder of establishments for feline-loving Canadian foodies. In the province of Manitoba is Winnipeg's Miss J. La's Fur Babies; Ontario offers Toronto's TOT Cat Cafe, Southpaw Cat Cafe in Kingston, and Feline Cafe in Ottawa; and Quebec has Le Cafe des Chats, Cafe Venosa and Le Cafe Chat L'Heureux in Montreal.
Open daily from 9 a.m. – 9 p.m. (with adoptions taking place every second Monday), Regal Cat Cafe is located at 303-10th Street NW in the Kensington neighborhood in Calgary, Alberta, Canada.
CBC News offers a look at Regal Cat Cafe's opening day:
Photo Credit: Regal Cat Cafe