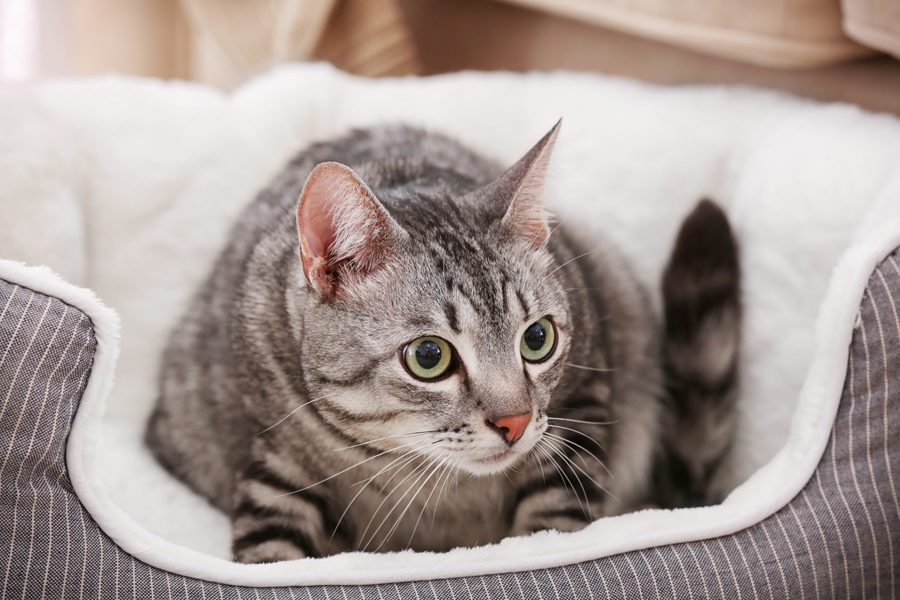 Not only is spring kitten season, but this year the warmer months are also producing a profusion of cat cafes across the country. In recent weeks, Colony Cat Cafe in Pittsburgh, Kittens in Cups cat cafe in Annapolis, Maryland and Java Cats Cafe in Atlanta welcomed their first customers, and on April 9th Kitty Brew Cat Cafe in Mason, Ohio opened its door to those who adore our pals who purr.
At the venue, foodies can nom on assorted tasty treats ranging from cookies and candies to brownies and chips, which can be washed down with one of a bevy of beverages. Menu offerings include tea, hot chocolate and coffee, as well as cappuccinos, espressos, frappes, lattes and much more.
Kitty Brew's customers aren't the only ones enjoying a taste of the good life. The clowder of kitties who are lapping up the public's attention at the cat cafe are all adorable adoptables from Animal Friends Humane Society, a non-profit open admission shelter in Hamilton, Ohio which each day cares for approximately 200 – 300 cats and dogs in need of forever homes.
Each cat has been spayed/neutered, microchipped, is up to date on their vaccinations, is FIV and Feline Leukemia-negative, and has been chosen for their laid- back purr-sonality. For a $10 fee cat lovers can spend 50 minutes with the meowing menagerie in the facility's special kitty quarters.
The first cat cafe in the Cincinnati area, Kitty Brew is Ohio's second feline-themed venue. Eat Purr Love cat cafe in Clintonville opened its doors in September 2016.
Located at 6011 Tylersville Road, Suite 6 and 7 in Mason (part of the greater Cincinnati area), Kitty Brew Cat Cafe is open seven days a week.
For more information: