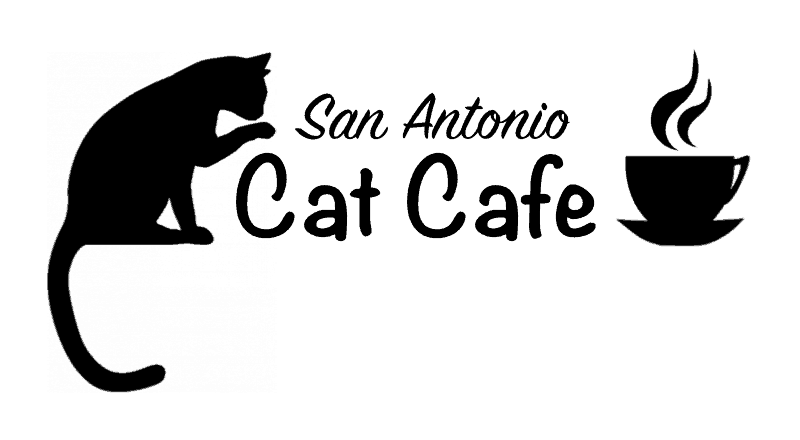 Each October 29, cats in the United States are honored with their very own special day of dogged devotion. This year in San Antonio, Texas, however, the date marked the start of making every day National Cat Day as The Alamo City welcomed its first ever cat cafe!
Offering customers the opportunity to nom on tasty treats (including cupcakes, nachos and popcorn) and meet an array of adorable adoptables, visitors of the San Antonio Cat Cafe can also enjoy an array of special activities and events. Cat lovers can:
astound their friends with the knowledge contained in their noggins during Trivia Night.
let their inner child our to play during Game Nights.
make a craft project alongside a kitty companion.
drink a toast to tabby cats every Wednesday during Wine and Whiskers (which are BYOB events).
enjoy a favorite film with a feline friend during Movie Nights.
perfect their Downward Dog during a session of Cat Yoga.
check out the cafe's gallery, which features feline-themed works from area artists.
The Cats of San Antonio Cat Cafe
Lapping up the milk of human kindness are a coterie of kitties from various area rescue organizations, such as San Antonio Pets Alive!  MySA.com reports that for a $10 fee fans of felines can stay up to two hours with the meowing menagerie in the Cat Lounge (which includes a special space where the cats can get away from their adoring public when they feel the need for a little "me" time.)
Texas Cat Cafes
The latest in a virtual litter of cat cafes in the Lone Star state, San Antonio Cat Cafe is following the in the paw prints of Blue Cat Cafe in Austin, The Charming Cat Cafe in Lewisville, El Gato Coffeehouse Cat Cafe in Houston and The Casual Cat Cafe in Richland Hills.
Open seven days a week, the San Antonio Cat Cafe is located at 10458 Sentinel Street in San Antonio, Texas.
Photo Credit: San Antonio Cat Cafe/ Facebook