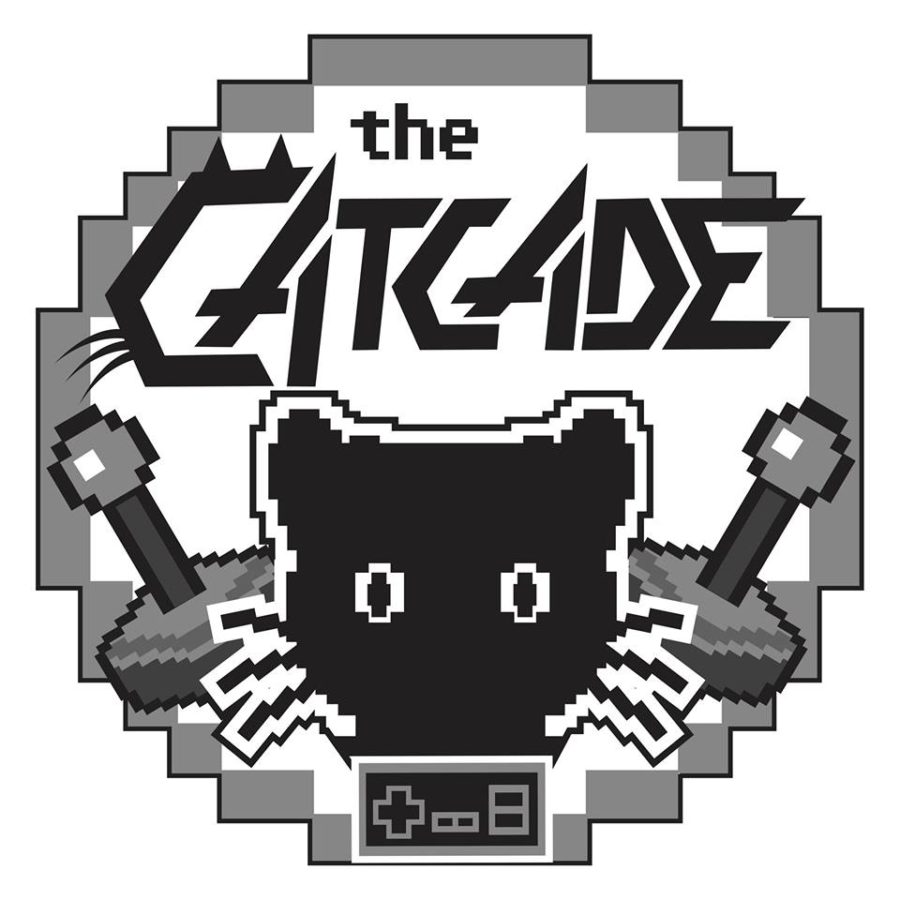 Inspired by the days of Donkey Kong and Frogger, the vintage video game concept at Chicago's first cat cafe is offering customers a visit to the past while helping to create a better future for our feline friends in need.
The Catcade, a lounge and non-profit rescue saving cats who are facing their fate in shelters, opened its door to those who adore both our pals who purr and Ms. Pac-Man in mid-August. Offering patrons a full 80s experience, for a $15 fee guests can enjoy Hollywood hits from the decade of big hair playing on big screen TVs, sip pre-packaged drinks, test their skill at free play retro style arcade games (with the volume turned low as to not disturb the cats), and play with a meowing menagerie of adorable adoptables from Felines and Canines shelter and the Whiskers and Tails Foundation. On Sundays, fans of felines and fitness can even slip into their neon leg warmers for a session of Yoga with Cats.
The unique idea is the brain child of founders Christopher Gutierrez and Shelly Casey, who have visited various cat cafes as they traversed the globe together. "The inspiration was to create a comfortable, living room environment so potential adopters could get a more accurate assessment on hone the cats would interact with people and other cats," Gutierrez stated.
Located at 1235 West Belmont Avenue in Chicago, Illinois, The Catcade is open every day but Wednesday.
Note: Due to both the limited number of people allowed in the lounge area and the venue's popularity, reservations are highly recommended. Children must be at least 7 years old to be admitted. Any visitor under the age of 16 must be accompanied by an adult.
The following video from Chicago Magazine offers a virtual tour of The Catcade:
Photo Credit: The Catcade Facebook/Instagram