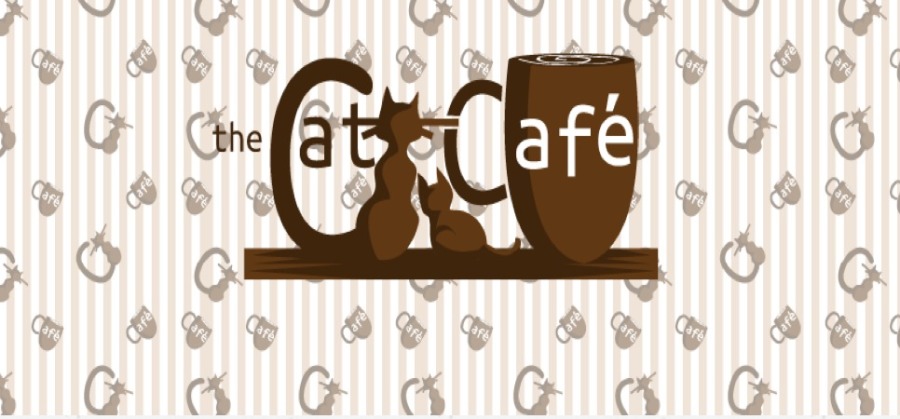 Offering tasty treats to customers and a taste of the good life to our purring pals who need pet parents, a new cat café in San Diego, California has created the perfect recipe for happiness for those who worship the divine feline.
Since The Cat Café opened its doors in December 2014, admirers of those who meow have enjoyed drinking in the convivial atmosphere as they savor one of a bevy of available beverages, nom on an array of nibbles including croissants, donuts, muffins and scones, and visit adorable adoptables from The San Diego Humane Society in the coffee shop's separate cat quarters.
While several cat cafes have opened across the country in the past few months, The Cat Café is making its mark be helping to shine a spotlight on all types of adoptable kitties, including cats who have a hard time finding a forever home. (Since The Cat Cafe's recent start several cats have already found families to love, including a senior cat and two black cats.)
San Diego's Cat Café is the second of its kind in the state of California, which welcomed the arrival of The Cat Town Cafe in Oakland in November 2104. Fans of felines who live in The Golden State will also soon have a golden opportunity to visit more cat cafes in the near future, with KitTea scheduled to open in the spring of 2015 and L.A's Catfe, which hopes to open in the near future after enjoying success with a four-day pop-up event in October.
Located at 472 Third Avenue in San Diego, The Cat Café is open daily.
Take a virtual tour around The Cat Cafe as The Talk of San Diego and Animal Talks with Jessica Sanchez chats with the facility's owner, Tony Wang:
Photo Credit: The Cat Cafe