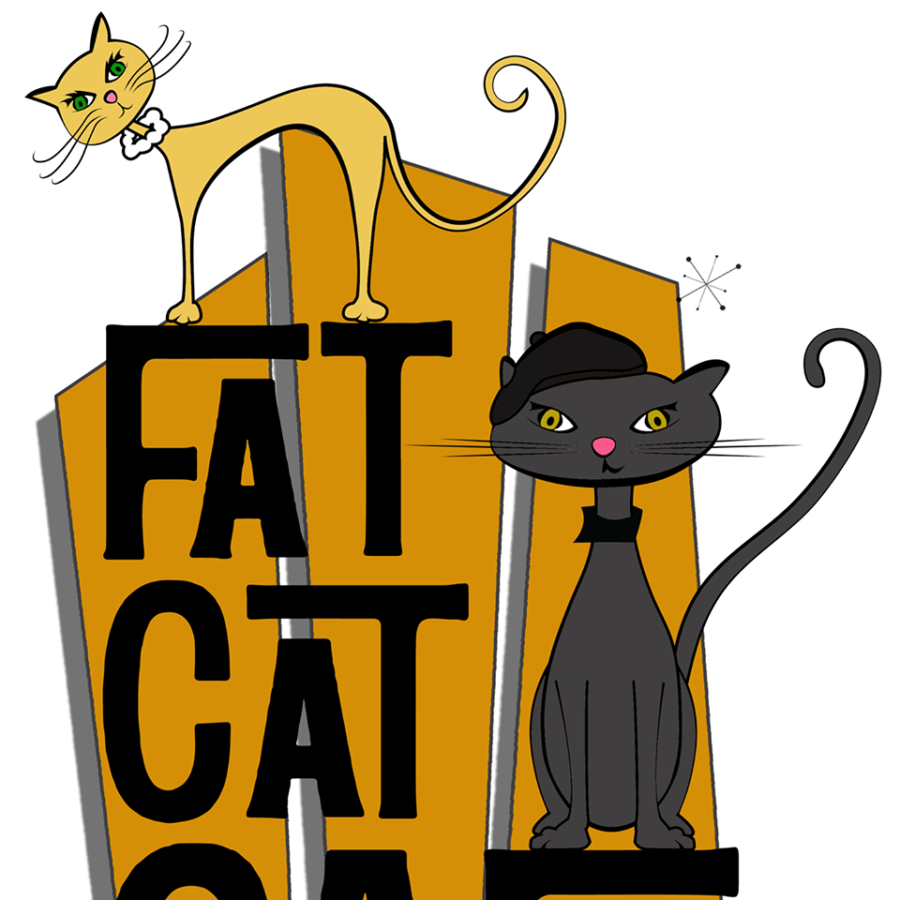 Fans of felines in Florida's capital city recently welcomed a truly capital idea– a cat cafe! Want the skinny on Fat Cat Cafe Tallahassee? Here's the scoop!
For Foodies
Patrons can nom on pastries and sip soda or coffee.
Adorable Adoptables
A $7 fee pays for a 60-minute stay with 8 – 12 cats who need forever homes in their temporary home– the cafe's special kitty quarters. The array of adorable adoptables who will be lapping up the public's attention will all come from area rescue organizations, such as Black Cats & Old Dogs and It's Meow or Never, the non-profits which provided cats in their care for the cafe's grand opening celebration.
Special Events
Think outside the crayon box as you try to color inside the lines during an hour-long Coloring with Kitties session; create a rockin' works of art during a session of Rock Painting with Kitties, or unleash your inner PiCATsso during an Art with Cats session.
Meowchandise
Patrons can make a purrchase at the cafe's boutique in order to, as Grizabella from CATS would say, "let the memory live again." The venue will carry a variety of feline-themed merchandise, and will be showing support for the local arts scene by showcasing the works of local artisans.
Florida's Cat Cafes
After celebrating its grand opening on August 26th, the venue follows in the paw prints of the state's other facilities which mix felines, food and philanthropy, including the Orlando Cat Cafe, Good Luck Cat Cafe in Wilton Manors and LoCATion Cat Automat, which opened its doors to those who adore our four-legged friends in July 2017. According to the Tallahassee Democrat, the clowder of cat cafes in Florida will continue to expand with the impending opening of the tentatively titled Tally Cat Cafe.
Location
Open Wednesday through Saturday, Fat Cat Cafe Tallahassee is located at 2901 East Park Avenue, Suite 2600 in Tallahassee, Florida.
NOTE: Children age four and up are allowed in the cat area, but must be accompanied by an adult at all times. Parents who wish to teach their little one about the wonder of our feline friends can speak with the staff to arrange a special time when the cafe is not busy.
Photo Credit: Fat Cat Cafe Tallahassee/ Facebook